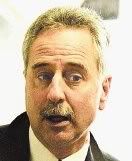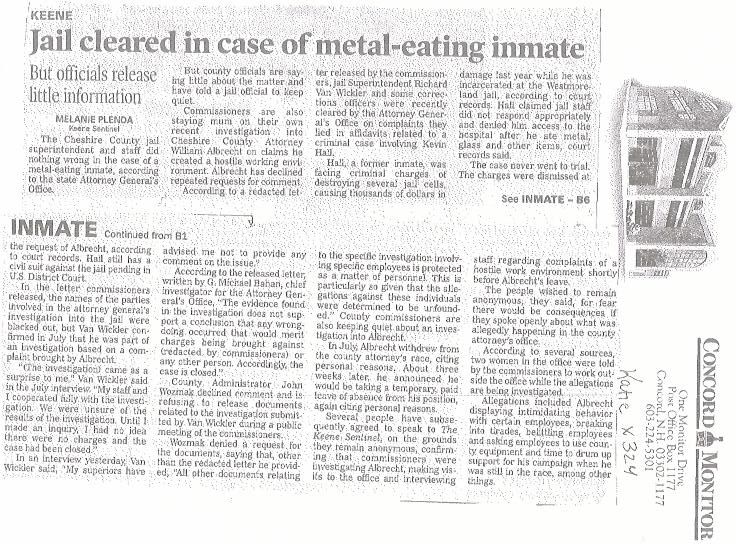 Indictment:
As NAACP Legal Chair I threatened to bring NAACP attorneys to sue some bad cops who had put loaded guns and a visual body cavity search of a black man loitering. Read the police reports. This is clearly not Attempted Felony Extortion and any idiot can tell you that, but it took the State's retired Hillsborough County lead Prosecutor David Horan, co-counsel and me to whup that ass to prove it: The State ran away like a puppy that peed itself after I showed up for Voir Dire with my film crew, and that's a fact. And remember the idiot Police Chief Martin J. Dunn who got FIRED for being a complete jackass during all of this. Look it up, I'm busy right now but that's a FACT too.
Subject: All charges dropped !
Date: Thu, 7 Sep 2006 21:07:00 -0400
Chris: I tried reaching by phone earlier today but we did not connect. Good news ! County Attorney William Cleary called me bright and early this morning and told me that he had decided to nol pross the two attempted theft by extortion charges. Two hours later we called the clerk's office and were told that the last remaining charges pending against you had in fact just been nol prossed. Your criminal cases are now over !
We do not have to appear in Cheshire County Superior Court again.

David
Next, the Keene Sentinel told us that former Prosecutor Albrecht's hasty resignation looked suspicious. But look, I already told you he was a straight up prick of unbelievable girth towards me..... Here's what the Concord Monitor reported through Keene Sentinel Reporter Melanie Plenda, ironically on my final pretrial date of 1 September, 2006:
"Allegations included Albrecht displaying intimidating behavior with certain employees, breaking into tirades, belittling employees and asking employees to use county equipment and time to drum up support for his campaign...among other things."
Defamation:
Note: I've not once been sued for Defamation. I sue other people for Defamation when they get malicious or sloppy, and that's a fact. Think before you open your mouth. I do.
1. Successfully brought Defamation claim against American Tower Corporation after they called me a "Dangerous Black Man" after I reported overtime violations against my staff, $290K fine by the Department of Labor and I settled my employment lawsuit along with other employees who stood behind me. See 2006 videos "American Lawyer Two and Three." These were made before there ever was a YouTube, LOL. Can't say anything more about that.
2. Found Joanna Marinova her Counsel in Marinova v. Boston Herald et al. when I shared a radio show in Boston, MA. They declined her and I took her back to the main conference room and they took the case pro bono after our presentation, that's a fact. We have removed most of the trial footage and the radio show after the $.9M Settlement that followed the $570K Jury Verdict.
3. King v. Wright, Findlay and Zack.
Can't say anything more about that.
What I can say something more about is the Mayoral Commendation I received from the Aldermen and Mayor of Nashua AFTER I spanked NH AG cum U.S. Senator Kelly Ayotte's ass in the so-called Attempted Felony Extortion case. Note the large thumbnail, supra.
PS: And unlike my nemesis, Kelly Ayotte, I have actually won a couple First Amendment Jury Trials. Here's State v. Doyle short clips..... I think I have the other one on tape too, I really need to
find it.