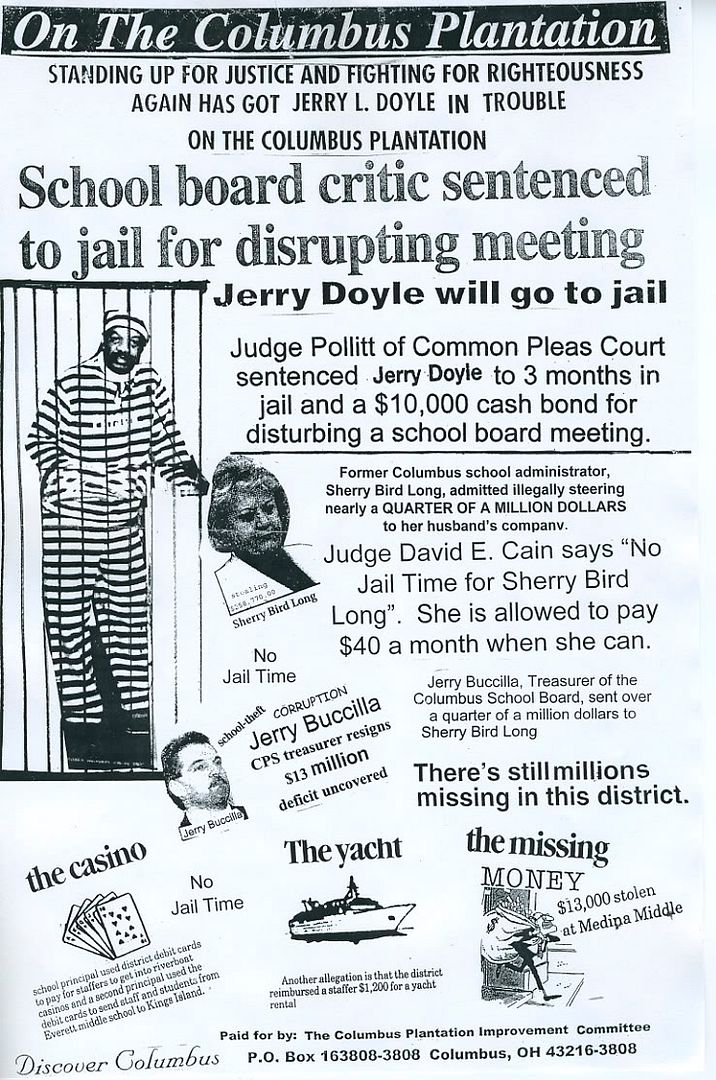 When I was a licensed, practicing attorney in Columbus, my answering machine (remember those?) at one point said:
"Hi. If you are black, a woman, poor, gay, handicapped or a white person without substantial financial means and living in Columbus, chances are that your Civil Rights are being violated right now, and you may not even know it. But thanks for calling me, because we'll set the record straight -- even if no one wants to admit it."
Read the OG post from June, 2006. I included the thumbnails so you can see where Giselle Johnson has been arguably unethical for quite some time. Stupidintendent Harris gave her carte blanche to oppress people, including clients of Yours Truly as I have documented in current video at KingCast.net. You see this is some serious, serious business, especially because of the position that Giselle Johnson, Esq. held as I noted last week after my affiliates at JusticeforKids helped expose No Child Left Behind fraud. A whole lot of people love to trash talk me but I stand my ground, Canons in hand.
Washington, District Of Columbia, United States

Executive Office Of The President Usa

(198.137.241.197

)
Columbus, Ohio, United States

Evans, Mechwart, Hambleton & Tilton, Inc (emht)

(66.162.74.98) [Label IP Address] 0 returning visits
12 Sep
15:03:12