As to NH being niggardly in its respect for Dr. King, well I said it
back in October, 2005
but still
Thanks, guys:
You know I give you a
hard time
, but it's better to keep you around as my faceless frienemy. It's epic, folks.
Full Memorandum coming by morning (well, later this morning, it's already 4:07 a.m.) along with a reflection of what this Holiday really means. It means you never stop fighting for Civil Rights, and it means that you give back to your community, even when you don't have a lot of money and material things to give.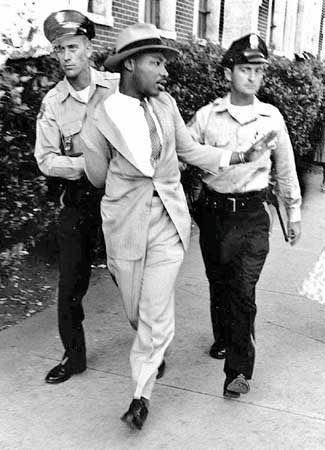 In one of the most controversial Boondocks episodes "Return of the King" Martin Luther King pays a visit to Contemporary Society, and boy is he PISSED. Everywhere he looks he sees nothing but urban blight and decay, and an endless downward spiral of postmodern negro malaise, occasioned by internal and external forces.
He does not see anyone caring too much about education, and the streets that bear has name are dingy, impoverished and battle weary. No one is giving back to the community and no one cares.
But my friends of all races care. So anyway most schools loved me, but now certain schools -- or more accurately certain school board managements can't stand me. It gets fascinating, with Nashua's Dennis Hogan agreeing with me one day, then dissin' me the next. Former Alderman Fred Teeboom never faltered.
So anyway I deal with enough idiots coming in here and telling me to do something good for society that I took a couple of hours to document some of my Civic Service in pictures.
I'm sure there are more somewhere on line but you get the point: Political and Legal sorties are largely worthless if you don't share it with the youth, show them what time it is. Then they show YOU what time it is. Back then, 19-20 years ago we did it with loudspeakers in a gymnasium, now we do it in cyberspace, in Boston with the youth, in Nashua with Alderman Teeboom, despite
being labeled a "troublemaker"
by Dennis Hogan, Hillsborough County Attorney who erroneously (one + two) thought he could represent both husband and wife in a divorce action, in Lawrence (First Amendment + Fraud and embezzlement by Alfredo T. Laboy I always knew he was a jerk), and in Columbus Ohio (
NCLB Fraud
).