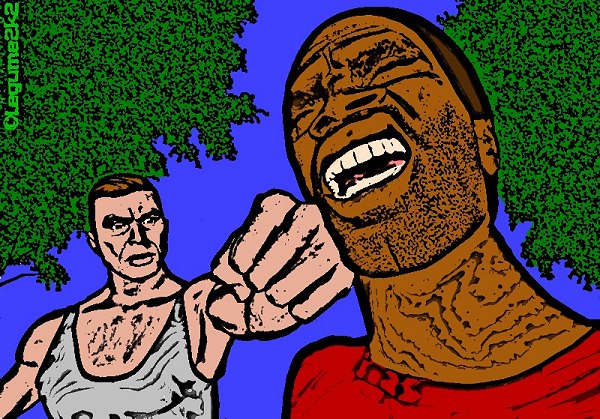 My support and encouragement for the Justice for Jason campaign and anyone involved with it. This case makes Massachusetts look like 1960's Mississippi and that's a FACT. Read my
blog post
, with a link to an excellent Boston Banner story, excerpt:
Outside the dorm were John C. Bowes, then 20, and his friend Jonathan Bosse, then 19, both from Milton, Mass. Bowes and Bosse were not UMass students; they were on campus visiting friends and had been to a party earlier. When they were tested later that morning, Bowes' blood alcohol content was .18 percent and Bosse's was .26 percent. Both exceeded the .08 percent legal limit to operate a motor vehicle in Massachusetts; Bowes by more than twice the limit and Bosse by more than three times.

The woman at the window later told police that one of the men said he wanted to hang out with her and be her friend, and that "she was 'creeped out' by his demeanor and the fact that he had been spying on them through the window." Vassell told the men to leave, and witnesses say they shouted threats and racial slurs, challenging him to come outside and fight them. When he refused, they broke his window.
KingCast
says: We need some Civil Rights up in here, Quick Fast and in a Hurry.