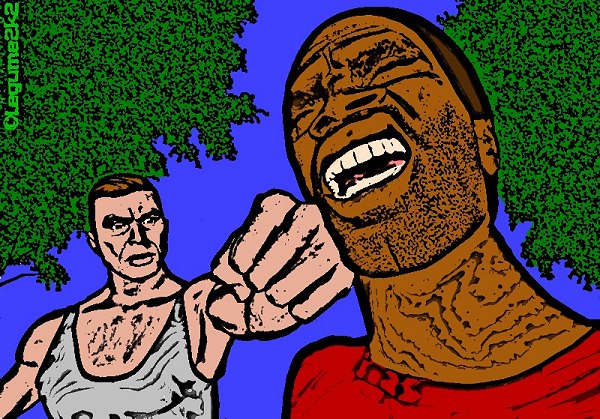 See:
justiceforjason.org.
Updates........
Bay State Banner coverage.
Look:
The cats who attacked Jason Vassell have a history of racially-motivated activities. Two years ago to the day at UMASS Amherst John Bose and Jonathan Bosse started with racial taunts and epithets, broke his ground-floor window, and rushed inside his dorm room and broke his nose, all because he was chillin' with a white girl. In self defense, after repeatedly telling these scumbags not to advance, he slashed them with a pocket knife. Good for him, it's called the Castle Doctrine,
MGL 278 8A
and had two black men attacked a white man I'm Sheibel probably would have applied it.
But racist Prosecutor Elizabeth Scheibel's office -- who has a history of prosecuting black men who defend themselves against racist white men -- has thrown the book at Jason Vassell and he faces up to 30 years for his "crimes" while she sought only minimal punishment against his attackers. No destruction of property, no public intoxication, no trespassing, etc. etc.
As a former NAACP Legal Chair I say the NAACP should get involved,
after all
they just prevailed in Maryland
, obtaining a Court Order for 10,000 documents concerning racial profiling.
I won't be able to make the vigil tonight but I hope they send me a YouTube video to post. Also I am still trying to find out where the case sits as far as the
Supreme Court Order
to provide five years of prosecution data that may show disparate treatment of blacks, particularly black males. The next protest is not going to occur at night, because if there is another protest I'm going to organize it for broad daylight, march right into that office and lay it on the line, yessir. And one of the LE involved, specifically one Lieutenant Thrasher, appropriately enough,
shows his racist tendencies
when he calls Mr. Vassell "A Donkey drug dealer" when in fact he was an honor student, community volunteer and first of his family to attend college. Lieutenant Thrasher is no different than another dirtbag LE in Boston named Justin "Jungle Monkey" Barrett,
who had better be fired this week.
As a former LE Attorney, I hate pigs like you because you wreck The Game for responsible Officers, and you need to get gone.
My Caucasian brother in law said it best:
"These two white men and that Prosecutor disgrace my race."