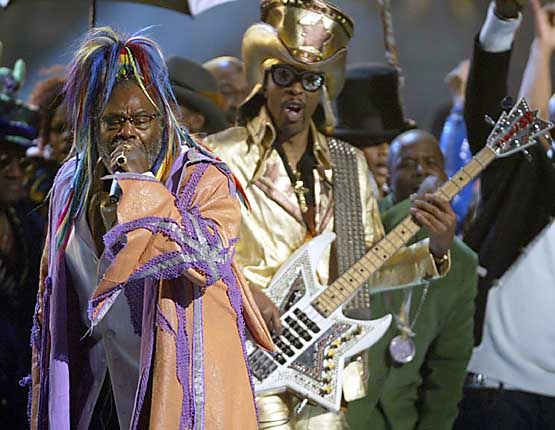 You newbies might not have noticed that Beck and Gil Scott Heron are the two background music artists in most
KingCast
videos. Well there's a reason for that, it's 'cos they Funk-ay!!!
Beck channeling James Brown: Funky Drummer. Check. Tight guitars. Check. Dancing Fool. Check. Charisma. Check. Proper Attitude. Check. And the Horn Section toward the end is uber tight, I used to rock this song 10 years ago and forgot all about it, good to stumble upon it tonight. I got to dance around once with some of James' Crew, and it is a lifetime experience. The most sampled artist in the World, dammit. Honorable Mention: BMWfilms
"Beat the Devil."
And he saved Boston, that's
a movie
I watched with the
Girly-Girl
and boy did we have a lot to tawk about after watching that puppy. As to the Girl, wonderful. As to the City, well.... Usher might have said I love you but sometimes you gotta'
Let it Burn,
he-heh.