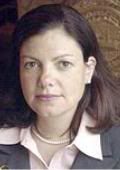 UPDATE FOR YOU LANDRIGAN READERS:
Read this post
comparing Kelly Ayotte to Martha Coakley, two peas lying in a pod.
Here's an
unbelievable case (the idiots at Scribd removed my full document scan
I have mentioned several times. The well-respected firm of Devine, Millmet even noted that the DA and the Rockingham Police acted inappropriately in destroying a video that would have allowed him to sue for malicious prosecution of a bogus stalking charge by his baby's mamma, he was at her house for his agreed-upon visitation. Here is Mr. Coltin's NH Insider
chat board discussion
.
I will next update you
(maybe today) on the
idiot LE who shot each other at a closed credit union in Concord, NH,
and who were exonerated in all of their actions by that idiot AG and Senate hopeful Kelly Ayotte, naturally.