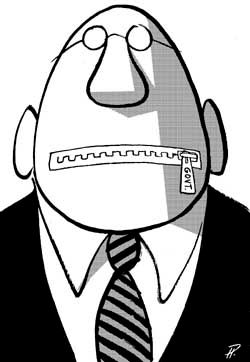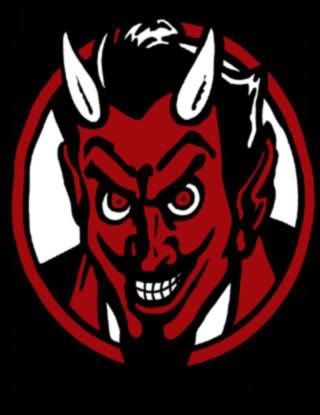 So I check up on pattern downloads and various other activity in my blog. Therefore I am entirely aware that people are busy lying and fabricating alleged "threats" that I have made against people and misrepresenting and lying about the actual substance of what I have written in a manner that is calculated to incite law enforcement to take legal action against me. Here is what Ditmar Kopf wrote in the
recent Citibank post
where I delineate Kelly Ayotte's lawless history including Constitutional violations:
Your whole November blog falls well within the above criteria which is a criminal offense.....

Just because people aren't broadcasting their game plan like you do to fuel your ego doesn't mean things aren't going on behind the scenes.....
First off, I don't "broadcast a game plan to fuel my ego." I set forth facts and concrete issues that require further consideration by anyone who seeks the Truth about how and why our society operates as it does. Sometimes this involves criticizing the government, but never does it involve Defamation or violence. And contrary to naked allegations, making a salty remark in response to a salty remark about one's sexual organs does not a violent threat make. Materially changing what I say or write doesn't help because I save what the haters write to me/vice versa and play it back the way it was truly stated, witness my
DMCA Counter-Affidavit
to one Bill Christy and Scribd.com. My comments were certainly no more threatening than comments from "Sam Colt" on 11 Nov. 2009 like:

"I got your GOTCHA in a 180 gr. bobtail."

Or retired LE (JAG) Bill Christy's ("nigger this, motherfucker that," invocation not to the muse, but to a fight): "Step up to the plate and drive yourself down here to Delaware, and take me on. I'll hand you your balls and arse on a platter. Big man picking on a white woman.....you coward.

Fat ignorant slob I am 5'11" and weight 185 pounds and I could kick you(

sic

) ignorant little black ghetto ass any day of the week and not even break a sweat.

The world will indeed be a better place when you are found dead someday."
Whoa.
I have never wished anyone's accelerated death, that's evil. Devotion to accuracy and government responsibility is why I was chosen to participate on Touch 106.1 Boston's radio shows and to
maintain their blog.
I know that there have been people who converse with me who are investigators trying to get me to say certain things,
take a look.
And despite the fact that many LE hate
what I had to say
about the Franconia shooting tragedy and Casey Sherman's book "Bad Blood: Freedom and Death in the White Mountains" at Lieutenant McNeil's Criminal Justice classroom last month, all of it is true, video at bottom.
"There are few more noble causes that a lawyer can pursue.....lawyers must be on the frontline of that struggle to give meaning and dimension to the First Amendment to generate ideas regardless of their implications. To silence opposition seems to be the modus operandi of the state in order to consolidate its power over its citizens, particularly after 9/11......

I know Christopher King embodies the spirit of those who came before us who have sacrificed greatly for this cause. He has experienced all kinds of injustice in his young career, and his message needs illuminated to people as example of what can happen for speaking out in today's society, even as a lawyer."

-Terry H. Gilbert, Esq.
PS:
This blog started
as a simple exercise by an American Citizen in questioning the Patriot Act 4.5 years ago -- and I was correct about that. Today it is selective prosecution and fabricated evidence that carries the day,
as noted in the U.S. Supreme Court Harrington case, as well as several Boston area cases.