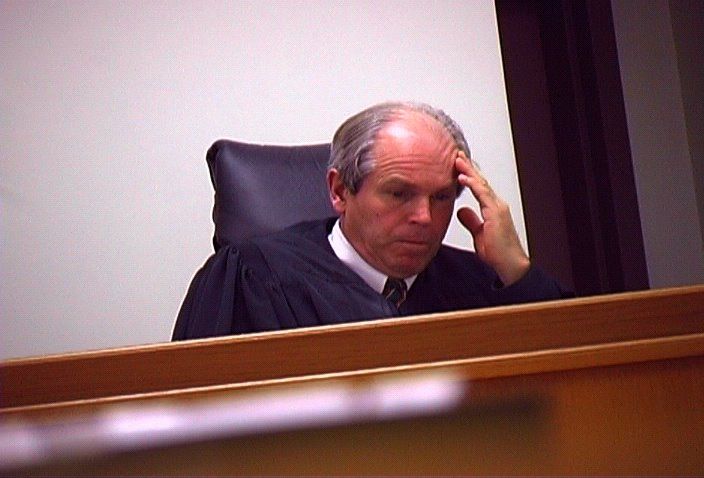 Well yes I do.
He lost the Motion for Gag Order, he lost the case and he lost his job,
drummed out of town under an Ethics Investigation.
That's Judge John Arnold, former NH AG presiding. His brow is all bent out of shape dealing with stupid arguments from Bill Albrecht. Nice. Let that be a lesson for anyone who tries to temper my First Amendment Rights.