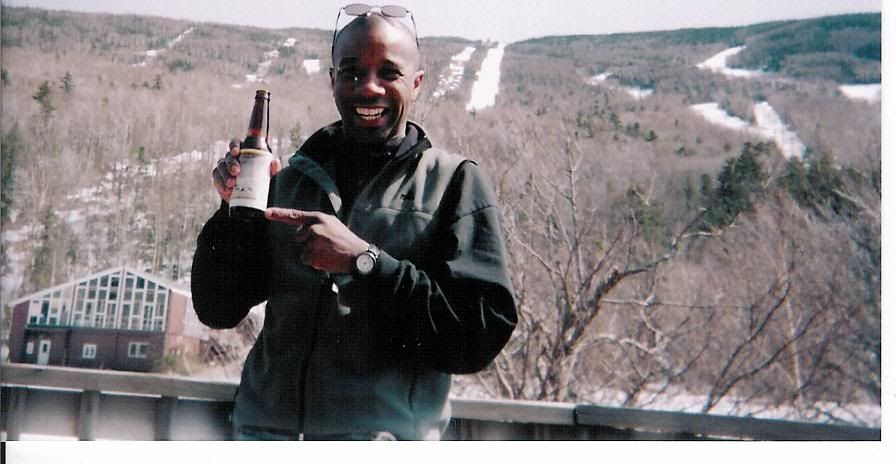 Update: What former JAG Attorney Bill Christy, operating under the pseudonym "Lower Slower Delaware" wrote on a Topix forum that shows his racist tendencies. The forum will probably soon be removed like the first two:
Lower Slower Delaware wrote:
Hey KingCast be a man for once in your life. Step up to the plate and drive yourself down here to Delaware, and take me on. I'll hand you your balls and arse on a platter. Big man picking on a white woman.....you coward.
So now I'm supposed to drive down there so this jackass can call the police on me and have me arrested for criminal menacing. Balls and arse on a platter, ewwwww.... sounds like something he likes to eat for breakfast, lunch and dinner that's cool that you're gay Bill, the girly girl and I both have gay friends we can hook you up with, especially because you're apparently a bottom LOL ;)
***********
So the other day I posted a nice piece
"Fall in New England Part Deux"
about a fall ride, and tied it in with a post from 2006 "Fall in New England." I included a picture of my current two-wheeled whip (
a Kawi 650R
) in the new post, and the old post had a pic of my old
Yamaha FZ750
(The Clydesdale, RIP) and my SAAB 900 Turbo Convertible outside my sister's house in a certain city on a certain street in CT.
Here then, is the response, wonder if it was Carlo Carmanna over at Citibank, whose response to
MCAD Complaint No 09BPA02502
is due today:
hey nigger what's with ripping off pictures of other peoples bike and Saab
By Anonymous, at 4:03 PM
Nice. But not as nice as
this post.
nigger, spear chucker, jungle bunny, jig, spook, o ya dumb fucking black ass bitch....
Whatever, man, I'm headed out for a ride before the rains come in, might need to pick myself up a new pair of winter bike/ski gloves as I've misplaced mine :(
Yes, they let us black folks on the slopes these days, isn't that something? Photo at Wildcat, 2003, working on a Tuckermans, of course!