David Coltin Kelly Ayotte False Arrest Perjury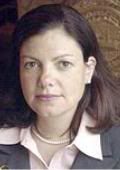 Thankfully former NH AG Kelly Ayotte apparently never responded to my RSA 91-A request about
David Coltin's situation
, in which his ex-wife lied about him stalking her. She made a videotape that he claims clearly exonerated him (he was there to retrieve his children pursuant to child custody arrangement) and gave it to the police. The police then either destroyed it or gave it back to her, a huge no-no in the chain of custody and for Procedural and Substantive Due Process because he was charged with criminal activity!
Here's more from DC Write-Up.
Along the way at least one State official apparently lied, all of which could easily constitute Criminal Perjury, but Kelly and her staff just blew it off, same way they blew off my Perjury and clear-cut forgery complaints in the past. Here's one example at pp.
one
and
two
. Those jokers just forged my name to a mortgage and sent a fax for funding, that's called WIRE FRAUD, duh.
Time for me to follow up on my RSA 91-A request again, while you read the file here in pdf.
The well-respected NH law firm Devine Millimet observed:
"Judge Muirhead expressed his opinion that the plaintiff has an excellent case and that it seems quite clear that both the Londonderry Police Department and Rockingham County Attorney William Hart -- whom the judge claimed to know as the source of numerous problems and errors -- had acted inappropriately in their dealings with Mr. Coltin. Frankly, I have never observed Judge Muirhead to be quite so free with his criticisms and opinions as he was during this particular conference...."
But of Course Kelly Ayotte once again turned a blind eye to Justice. Thank goodness she is outta' there. Now we just have to make sure she doesn't luck up and make Senate. As to where my blog about her disappeared, one can only wonder.