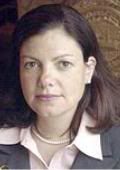 Remember how Kelly
screwed up the DNA juvenile reporting in NH and committed Constitutional violations?
Looks like the Caledonian Record is monitoring a very similar issue in Vermont, go ahead and
Take a look.
Editorial Comment: Friday, 11/21/08
Innocent Until Proven Guilty
Here's the nugget:
"The ACLU's national science adviser, Tania Simoncelli, said DNA databases were begun in the 1990s and first contained only DNA samples from violent convicts. Today, however, DNA material from six million individuals is on file in national databases and many of those individuals have never been convicted of anything.
.....One of the Bush presidency's shameful legacies will be its disregard for the Constitution and its contempt for an individual's right to a presumption of innocence.
Our rights are a scarce commodity and diminish every year. Vermonters must not allow our government to further erode our sacred freedoms."
Read the entire editorial in the comments.