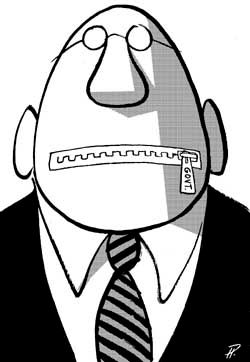 Now we come to the playoffs. After fifteen (15) months of legal wrangling the Franconia shooting tragedy (in the Right-to-Know analysis) largely comes down to this: Where is the clothing of these two men, and what can it tell us about whether Bruce McKay fired his weapon and the muzzle-to-target range regarding Gregory W. Floyd, who claimed to have shot on Liko Kenney through an open window after speaking with him and while holding Caleb Macaulay back with his elbow. Read the exact requests here in the John Lynch integrity post at
items 8 - 10, inclusive.
We have been through all of Kelly Ayotte's nonsense before, with Caleb and other physical evidence clearly disputing the Floyd/Ayotte version, but the clothing will add yet another layer of proof to widely-ranging contentions that NH AG Kelly Ayotte lied and Governor Lynch is aiding and abetting said lie.
Remember:
According to Kelly's own Official Report, Gregory W. Floyd did not fire the windshield bullet, so Bruce McKay
must have.
This means that clothing should have been preserved pursuant to
Peter Heed's AG "Officer Deadly Force Protocol" Section IV Policy E(9)(e).
The Department of Safety is running tardy in its responses,
as noted herein.
And here's more.


What tipped me off to this portion of Kelly Ayotte's fiasco?
The botched and covered-up
Michael Paulhus investigation,
in which bullet trajectories were not calculated when the cop shot Mr. Paulhus, and clothing was not maintained. Who was the AG on that? None other than Kelly Ayotte. Who was the AG that never ran trajectories on the
windshield bullet
in Liko Kenney's car? None other than Kelly Ayotte, natch. But she did run trajectories on the McKenzie house and barn, in which nobody died.
Look at them.
Coincidentally, and perhaps ironically, the Paulhus shooting commenced about 800 feet from KingCast headquarters, right there on Concord Street, yah.
Related Right-to-Know updates:
In comments.
Related post:
In time for Thanksgiving recall the Sherman Helmsley/Kelly Ayotte
Jive Turkey post.
Let's not even get into the
real meaning of Thanksgiving,
which started right here in the "liberal" East: A massacre of 700 Native Americans right here in Massachusetts Bay, thank you. And I have Native American blood in me because the white man was busy killing all of the Native American men for these "Thanksgivings."
That Mass Bay U.S. history factoid was pointed out to me by an enlightened Caucasian friend of mine, thank you.
Bonus round:
Officer Deadly Force Policy IV B(f):
"Ensure that guns are not opened, loaded, unloaded, shell casings removed, or in any other way tampered with…."
Yet and still Gregory Floyd went home with Liko Kenney's live round
in his pocket.
So you tools show up hatin' on
KingCast,
hell I'm not the one who botched these investigations. That would be NH AG Kelly Ayotte.