11 Oct. 2011 --
Update on Jerry Doyle's physical death... his spirit will keep on keepin' on.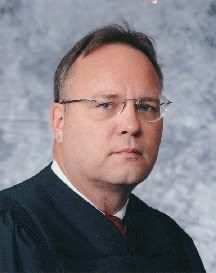 I just heard from Columbus that on 2 October 2008 the Federal Court, via Magistrate Judge Kemp and Judge Marbley, agreed with KingCast position that Jerry Doyle be able to amend his

pro se

complaint rather than dismiss it. More background, including Phillips v. Roane County, Tenn., 534 F.3d 531 C.A.6 (Tenn.),2008.
Fact:

Jerry L. Doyle did not put himself "in the hole."
Fact:

Jerry L. Doyle was described as a "model prisoner."
Fact:

Jerry L. Doyle's captors knew of his extreme diabetic condition.
Fact:

Jerry L. Doyle may have lost his leg because of willful neglect.
Fact:

Jerry L. Doyle is entitled to discover exactly why he was placed "in the hole" immediately after he complained of conditions to WTVN 610 radio host Bob Conner, and he is entitled to know who ordered him "to the hole."
Fact:

I am 100% positive that Mr. Doyle's captors knew he was on the radio and that they telephoned management at the jail just prior to Jerry going "to the hole."
Fact:

Jerry did 119 days for disrupting a public meeting. Judge Pollitt let a cop (Stanley Byas) go free, no jail time on an assault conviction in which he actually punched someone.
Allegation:

Judge Pollitt enhanced Mr. Doyle's 90-day sentence by using 29 days that were no longer properly pending from a previous matter because that probation period has passed.
Allegation:

Attorney Bob Fitrakis wrote that Judge Pollitt would have let Jerry out of "the hole" if he apologized for his public comments about the School Board. Sounds like a First Amendment issue to me.
Fact:

Regardless of who ordered Jerry Doyle "to the hole," this case is worth millions if a Jury believes Doyle's medical expert on causation for him losing his leg. Even without that, it's worth a lot of money and it highlights how far some people in Columbus will go to quash public dissent. In fact, watch former School Board President Mary Jo Kilroy in action, causing Board Member Loretta Heard (RIP) to say:
"What are you going to do, Mary Jo.... have everybody arrested?.... That is a slap in the fact to the community.... You are creating for this board a very nasty image in this community."
Related Columbus Dispatch feature:
Mike Harden on Jerry Doyle in 1986 and republished on 11 Sept. 2008.