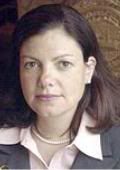 KingCast broke this story a couple of weeks ago and in
this post
I gave you the true background and even broke the fact that it was going to be on WMUR News.
Here's Telegraph Reporter Andy Wolfe's
coverage
from Monday, 29 Sept 2008.
As of last week, however, the state will require DNA samples only from juveniles convicted of felony sexual assaults, at least for now, Fenniman said. Adult offenders will still be required to give DNA samples as always.

The Department of Health and Human Services asked the Attorney General's office to revisit its previous advice in light of complaints from the New Hampshire Civil Liberties Union and at least one court ruling, in which a judge found the state's interpretation of the law was wrong.
Bingo. That's Judge David LeFrancois, as I previously noted. And if you look around in my post you will see how Kelly cried when the legislature failed to pass the rider that would have subjected all NH youth to the most intrusive and insidious invasion of privacy known to mankind. Let the lawsuits begin.