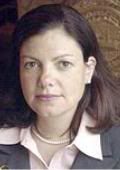 It's no secret that many NH politicians (
State Reps Paul McEachern and Renny Cushing
) and I are opposed to the Death Penalty. Here is Mr. Cushing's
website,
Murder Victims' Families for Human Rights. For further reading enjoy Sam Reese Sheppard's
website.
Let's just say Sam and I
go back a ways
, to Terry Gilbert and his
father's case
that also involved F. Lee Bailey and for some crazy reason spawned "The Fugitive" movie and TV series.
But see, Kelly can't seem to do too much right lately, from covering up the Michael Paulhus and Franconia investigations, not knowing NH Law on same-sex marriages and having to pay attorney fees for Planned Parenthood, and DNA reporting for NH Youth, all
documented herein.
So at least she can hope to kill a salt & pepper couple of perps (Addison and
John Brooks,
) all of this in line with the hard Right who favors the Death Penalty but which is also typically not in favor of a woman's right to choose. Just a bunch of hypocrites.
As for Addison's case
I think the capital portion of the case turns on whether he knew it was an LE when he shot over his shoulder. I'm not sure if the shooting over the shoulder part will be coming in though, because of the Miranda violation.
Who is
Bloody Betty
you ask? When I
was an AAG,
she was my former boss
whose ass I later handed to her
on appeal in V1996-61481 after Hamilton, OH cops Rhodes and Hensley did a dance on Michael Isreal's throat. Unlike Ayotte, at least Betty was progressive on some social issues. Ayotte is just a Right-Wing fascist beat down overseer.
PS:
Michael Briggs, Rest in Peace. Unlike Bruce McKay -- your black sheep cousin to the North -- I've never met anyone who has had a bad thing to say about you, and I've asked a LOT of people.