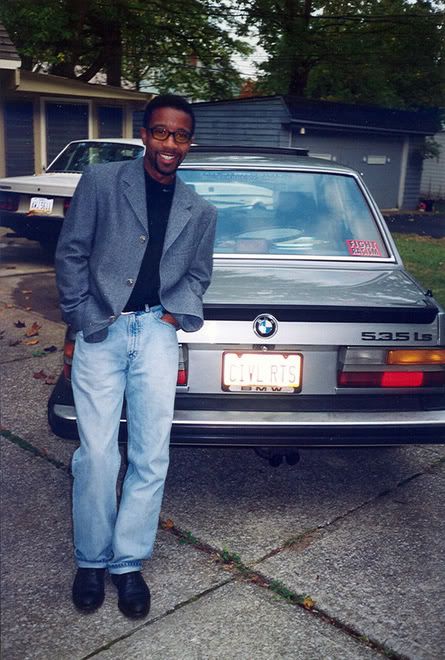 Dear Senators Biden and Obama:
It was great to meet Senator Biden Wednesday and to hear his earnest concern for application of existing gun laws like 18 U.S.C. 922(g)(1) relative to people like
Gregory W. Floyd
as he shook my hand and gave me a hug on the matter, in solidarity. As you roll up in here to New Hampshire this weekend be safe, and watch out for bad Law Enforcement Officers that Republican AG Kelly Ayotte is certain to protect.
Drunk:
No discipline for Hooksett's
Benjamin Beauchemin
, who flipped his SUV and fled the scene, kind of like that Revere, Mass LE tool Michael Ervin
who was fired
.
In addition to temporarily leaving the scene of the accident, Beauchemin also claimed to his arresting officer that he chugged four beers at his girlfriend's house nearby after the crash to calm his nerves.
Abusive:
Sordid history
of Bruce McKay and his
real legacy,
leading up to his assault on Liko Kenney and Caleb Macaulay, violating at least eight(8) pursuit and OC Spray policies.
Murdering:
Richard Dow,
99% sure he
murdered his family
.
Trigger-happy:
Michael Fateaux, but don't take my word for it. Check the Motion to Dismiss filed by his counsel at precisely 9:30 a.m., 18 March 2005.
13. The state did not perform any trajectory analysis of the shots taken by officer Fateaux. Such tests are clearly relevant to the defense and its ability to effectively confront the officer about the accuracy of his report.
Then of course there is the report from Paul Kish forensics:
The general location of the shooter relative to the side of the van could have been established by extending the trajectory of the projectile which struck the passenger side headrest back out of the driver's side window. This headrest was cut from the vehicle..... [The trajectory rods in the state's photographs to the steering wheel were not fully analysed and could have established the orientation of the front wheels and direction of the vehicle] The portion of the steering wheel containing these bullet impact marks was actually cut from the van..... Apparently a projectile penetrated the front passenger door panel and dented the outer door skin. The door panel was disassembled, but there is no indication of the trajectory of the projectile into the door."
Just as with Liko Kenney. Read
yesterday's post
to Nashua Telegraph's Kevin Landrigan.
Please promise to consider these issues with all the earnestness at your command.
Very Truly Yours, Christopher King, J.D./
KingCast.net