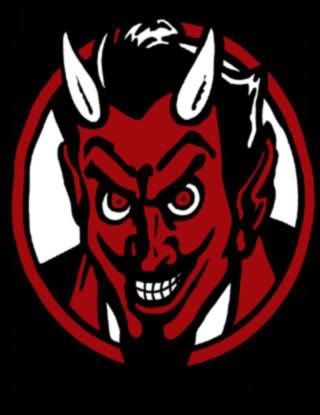 Yah, I remember back when U.S. Attorney Coluntuano
vowed to me
, by and through former NH AAG Mark Zuckerman, that they would turn multiple felon Gregory W. Floyd's case over to the ATF and prosecute him under 18 U.S.C. 922(g)(1). Nothing happened, so we're turning in our own Citizen Petitions. Last week Senator Biden looked me and 650 people (including Deb Pignatelli) in the eye, gave me a hug and
directly said
he would prosecute cases
like Floyd's
.
Yes. He. Did.
***********
Here's Gerard Beloin's
diary on criminality
.
Here's Gerard Beloin's
audiotapes on criminality.
Here's what Rep. Pignatelli
wrote
on 6 June 2008:
Good day Mr. Beloin -- I have spoken at length with U.S. Attorney Tom Colantuano yesterday. He tells me he is aware of your situation. As much as you would like the Executive Council to get involved in this matter, I do not see it as something I would be involved with except refer it to our Attorney General.....
Gerard Beloin's diary, June 4, 2008:
"Today I attended a session of the Executive Council meeting at the NH State House. The purpose was to follow up on an e-mail sent to all executive Council members on May 29th. Governor John Lynch presided over the meeting. At the end of the meeting I handed out this package to the NH Executive Council members Ray Wieczorek, Ray Burton, Beverly Hollingworth, Debora Pignatelli and Governor Lynch. Councilman Shea was there but left before I could speak with him.
Council member Debora Pignatelli introduced me to NH Attorney General Kelly Ayotte and voiced her concerns. Attorney Ayotte feigned ignorance and tried to make believe that this information was new to her. She knows me very well and she has been in possession of these recordings for at least 3 years.
Her investigators are caught on tape threatening me with prosecution for complaining and then investigating me when I was not frightened away.
While there I handed some extra copies to investigative reporters Tom Fahey of the Union Leader and Josh Rogers of NPR news."
Why is all of this happening?
Because Mr. Beloin claims that he has caught the State covering up a contracts scandal involving roofing. His bids are often 10% of what gets awarded to certain cronies, but they never want to deal with him. In Goffstown High School building committee member Timothy Hogan wrote the FBI and the Court supporting Beloin but nobody ever interviewed him. Especially not Kelly Ayotte and her ethically-challenged band of pranksters. Read it and weep Kelly,
p. 30/47
.
*********
What a joke. I'll be extremely busy putting together the U.S. House Complaint against NH LE, and the things I have been learning since the Franconia shooting tragedy coverup are truly astounding. That's why I said the
NH AG's office is a criminal enterprise unto itself.
Bonus round:
KingCast v. McLeod, Ayotte, Franconia
08-E-192
.