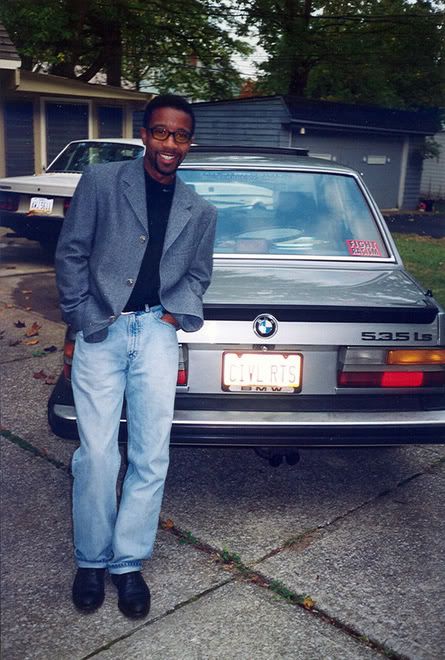 Dear Kelly:
I have patiently waited for more than a year now for you to confess to your transgressions in this case. As you have not done so I will now issue my official statement that supplements my first post regarding the KingCast/Franconia Collective
March on Washington
later this year.
First of all,
as noted in the new litigation, KingCast v. McLeod et al., Grafton
08-E-192,
you wrested the responsibility of the investigation from the town, yet you failed to conduct any inquiry whatsoever into the (im)propriety of the fatal traffic stop effected by Norman Bruce McKay against Liko Kenney and Caleb Macaulay.
1.
Bruce violated 8 distinct
pursuit
and
OC Spray
policies.
2.
Bruce was incommunicado with Dispatch and there appears to be a
missing chunk of time
on the Dispatch recordings.
Second,
I wrote your office on 18 April 2008 and specifically requested:

KingCast warns Defendant Ayotte on Floyd fingerprint evidence.
Friday, April 18, 2008 3:18 PM
Dear Attorney Ayotte:
I want my documents, and I want them now.
http://christopher-king.blogspot.com/2008/04/kingcast-tells-defendant-ayotte-shes.html
I believe I have made myself clear but if not I can engage Judge Vaughn again to help.
Christopher King, J.D.
On behalf of KingCast.net
On behalf of the First Amendment.
In the Spirit of Liko Kenney and Mother Ann
Attorney Strelzin
cryptically responded
"This office does not possess any documents, beyond those already provided, which are responsive to your request."
When he omitted any reference to fingerprint analysis I knew something was wrong. Here's why:
1.
Gregory W. Floyd went home with Liko's live round
in his pocket,
which is consistent with him putting the second magazine in Liko's gun and ejecting a round. Floyd is the only person who has stated that Liko was trying to insert his second magazine.
2.
Trooper Cooper
directly told
Gregory W. Floyd that this information was crucial to the investigation. To quote,
"Later our crime scene people are going to be taking those weapons and my question is what state is it gonna' be in now and how did it get to that state."
3.
You covered up for Gregory W. Floyd from the beginning, when you failed to provide
document #1
to the World public, showing that Floyd lied about Vietnam action.
4.
You and Attorney Strelzin continued to cover up for Floyd by quoting his third, unsubstantiated statement that he spoke to Liko Kenney before firing when his first two statements -- supported by his own son and Caleb Macaulay -- were directly contrary. I documented those statements against interest
right here.
5.
You failed to explain how several spent McKay casings appear 30 feet from Liko Kenney's car if Floyd was standing next to Liko's car and talking with him.
The pictures don't lie.
6.
You failed to explain whether or not Bruce McKay fired any rounds or if Floyd fired all of the six (6) or more bullets from McKay's gun. Floyd claimed he shot only once or twice, but
his son said
he shot at least three (3) more times.
7.
You and Attorney Strelzin initially lied to the public when
you said
that Floyd drove his vehicle to a position between McKay and Liko Kenney when in fact his son parked it in between Liko and his route of intended travel to Tamarack Tennis camp where he wanted a witness to McKay's actions.
8.
You and Attorney Strelzin closed this case more than a month before you even had the ballistics report, which is dated 20 June, 2007
one
/
two.
That
has
to violate homicide protocol, remember guys, I'm a former AAG who has successfully litigated police cases in private practice as a clerk and attorney.
9.
There also appears to be
missing audio
from Grafton Dispatch, although I will clear that up with NPR correspondent Tom LeCompte, who is about to retrieve that audio from your office today.
With all due respect counsel,
you clearly said
you would re-open the investigation if new evidence appeared. Well as you closed this case within 24 hours (as opposed to the cases of Anthony Jarvis and the insane Concord friendly-fire situation at the credit union that will take months) all of this is "new evidence."
You and Jeff have, among other things, thoroughly insulted Michele and Davey Kenney and the entire North Country. Some people may be upset with me but they would have no reason to be upset with me if you had done your jobs with honor and integrity in the first place.
Now we can do it
via Washington
or you can do it yourself. Either way, you're going to do it. The choice is yours.
Very Truly Yours,
Christopher King, J.D./
KingCast.net

Related post:
RSA 611-B:21 is Constitutionally overbroad.
Related video:
Liko Kenney speaks on North Country life.