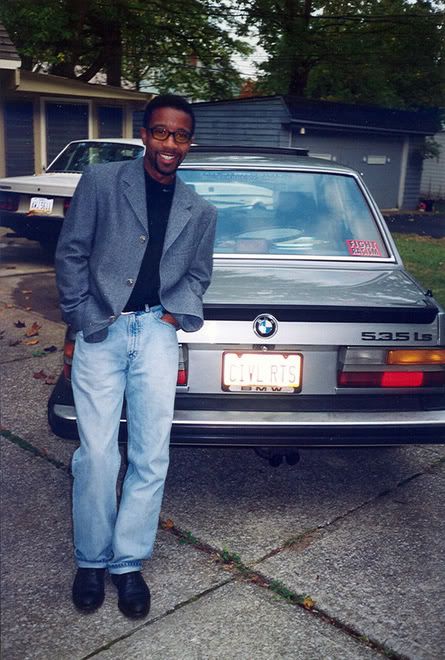 Well it's a KingCast Civil Rights party with my LE pals at the AG's office. See, in preparation for next week's North Country
guests
and for the lawsuit I just filed with the assistance of retired LE (KingCast v. McLeod et al, Grafton Superior
08-E_192
) I figured I would take a deeper look into things. Here's what I see after another review using Kelly's own audio files; I will check to see if they are the same as
these online clips
(fixed link)
at Concord Monitor.
Update:
Those are the Concord Monitor clips so either they didn't get everything either or they selectively posted. I'll be getting another copy from Kelly next week to clear things up.
First off,
Floyd saw McKay had cleared leather before he crossed the street. The question is did Liko have reason to believe that McKay was going to his heat when he looked up in a haze and in a hurry after that unlawful use of force and violation of 8
pursuit
and
OC Spray
directives.
Second,
I just realized that he told Sgt. West and another investigator not once but TWICE that he said nothing to Liko Kenney before he fired, so that makes NH AG Kelly Ayotte and Senior AG Strelzin's actions and public statements to the contrary all the more reprehensible.
19:45
–
"Did you say anything before you fired?" "No I didn't."
48:40
– "I walked up and probably within 4 seconds I shot the driver."
49:00
– "Did you say anything?" "No. Didn't say a word."
1:06:05
– I was telling the driver to stop… I'm screaming either put it down our you're gonna' die… told him whatever came into my mind…."
See we know he didn't say anything because Caleb Macaulay already told us as much, read his interview comments at
p. 11
of the Official Report. Note that Caleb also says he leaned forward just before Floyd shot, which is consistent with the shards of glass in his head. Floyd said he reached in the car and put his arm in Caleb's Adam's apple and held him back as he shot, which was yet another lie. He recklessly endangered Caleb and he knows it. Then he issued criminal threats to Caleb long after it was clear he was not a danger.
Kelly and Jeff have no legal, moral or ethical compass in this matter:
You don't take a potential murder suspect's first two statements, which were corroborated by another witness, then get up in front of the media – including ABC News 20/20 this summer – and tell everyone the last, uncorroborated version. That's why I started the
Disbar Kelly Ayotte blog
where I save the "best" of these morsels for U.S. House review.

It all started
with Kelly's lies to former AAG and duly-licensed attorney Harold Burbank i.e.
"all witness statements are consistent with regard to Floyd's actions, including the passenger ….."
That proves that Kelly will stoop to any level she can find in order to make this case go away, as noted in
Res Ipsa One.
Read the comments for the full epiphany.

Related posts:
Junior said his daddy fired 3 more shots; that makes 5....

A running dialogue of key events and timing.
Where did Floyd/McKay stand to shoot at Liko?
Did Floyd or McKay shoot out Connie McKenzie's window?