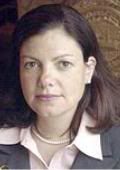 Well hot damn,
what a story
. That's what
this individual
from the Franconia Recovery Reconciliation Committee has been saying all along about Gregory W. Floyd and KingCast going after the hard facts about this guy who
likely murdered Liko Kenney
. And when I say hard facts I mean
these facts
about Gregory Floyd's background that I got and placed online while Kelly Ayotte intentionally hid them without any legal reason. These
in addition to
the PCP/Marijuana conviction.
I told you so
.
1.
Floyd twice AWOL & lied about Vietnam
.
2.
Assault and disturbing the peace?
3.
In violation of Mass and Federal Law?
4.
Held guns in Mass.
5.
Search warrant signed by Judge Cyr.
6.
Stole the Virgin Mary #1.
7.
Stole the Virgin Mary #2.
8.
Newspapers scared of Floyd.
But wait Don Pardo, there's more:
1.
Floyd's CORI/Rap sheet (scroll down).
2.
Ayotte & Martha McLeod don't care that Floyd has "killed 43 people."
3.
The 1997 Affidavit from Easton Police Chief Robert Every
.
"All of us have made mistakes in our lives; in Mr. Floyd's case the behavior extends beyond a mistake; there is a pattern, a pattern of past violence, paranoid behavior and excessive anger. While no one can predict the future, I feel Mr. Floyd is capable of showing up at Lafayette Elementary School or at a neighbor's house with an automatic weapon..."
And I know for fact that I filed an Affidavit in KingCast v. Ayotte Grafton 07-E-268 that he threatened to send a woman home "in a body bag," verbatim.
Thank goodness at least Judge Vaughn -- who is about to order Defendants Ayotte and Franconia/Chief Montminy to pay my legal costs for
KingCast v. Ayotte 07-E-268
-- has ORDERED Floyd to turn over his weapons. Read more
here
and read the editorial in the comments.
As noted,
it's best to observe Floyd from the
safety of the sidewalk.
We are going to Senators Clinton and Obama on this
, and pressing the ATF and U.S. Attorney's Office to seek an Indictment against Floyd under 18 U.S.C. 922(g)(1). The AG's cronies look a tad worried in court in January, because every picture tells a story, baby: