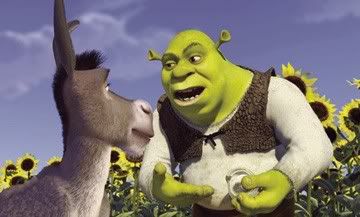 You wrote on 14 Feb. 2008 with your picture here on my MySpace:
Chris,
I'm truly honored to know you. Thurgood Marshall is smiling, yes indeed.
Keepin' it Real
B
Re: Virgin Mary statue/USMC enlistment
Friday, February 8, 2008 8:29 AM
From: [The "Floyd was entrapped" dude]
To: kingjurisdoctor@yahoo.com
Chris do we have exact dates for the following:
1) Gregory W. Floyd DOB
2) Date of Floyd's signing his enlistment papers for the USMC.

thanks.......

Good work by the way, counselor , any law firm would be proud to have you.
*********
And read the comments to see what this person, a duly-licensed retired JAG Attorney said about me an entire six (6) months prior; nothing but Good Stuff. And he even wrote this
"Try Gregory W. Floyd for Murder"
entry
that I hosted on Scribd.com but
now
he's upset that I called Gregory Floyd a Murderer and thinks that I've helped "Entrap" Floyd by taking his picture. Seriously, you can't make this stuff up.
Read this and look at the pictures
of Floyd accosting an LE friend of mine standing next to me when Floyd made him; knew he was on Our Side.
This JAG Attorney character has flipped his gourd, and God-only-knows what could be causing this, be it a chemical imbalance or other outside influences, whatever.
And now I notice on Topix board that he and another who were in the Franconia Collective are talking mad crap about me. That's fine and good, hell I've been through worse. But what's
not
fine and good is the fact that they issue virtually no substantive analysis of any of the pending legal issues, such as those involved in
this Memorandum
on Defendant Ayotte's Homicide Protocol being at least a partially public document.
Or
this one
regarding the Troy Watts Ethics Complaint and
Motion for Contempt of Court
about Bruce McKay that the town and/or Attorney Mullen either lied about or destroyed. Today, exactly three (3) weeks after I disclosed the fact that the town had the documents and that Attorney Watts directed the town to tell the insurance carrier (Mullen) no substantive response has yet crossed my palms. Interesting, n'est-ce pas?

So anyway, to these people -- one of whom is the duly-licensed attorney pictured and referenced above, I say:
File your own Right-to-Know lawsuit or issue an amicus brief. You're a former JAG lawyer dude so the Court would probably let you file one. So go ahead and get on with it, as well as the concert you said you were working on as you have played with BB King. Liko's family will undoubtedly appreciate the support that would bring, and you can even burn me in effigy at intermission if you like, I don't give a crap, just help Liko and his family instead of wasting time trash talking and stuff.
Or you can continue to trash talk me.
The choice is yours.
Liko is waiting.