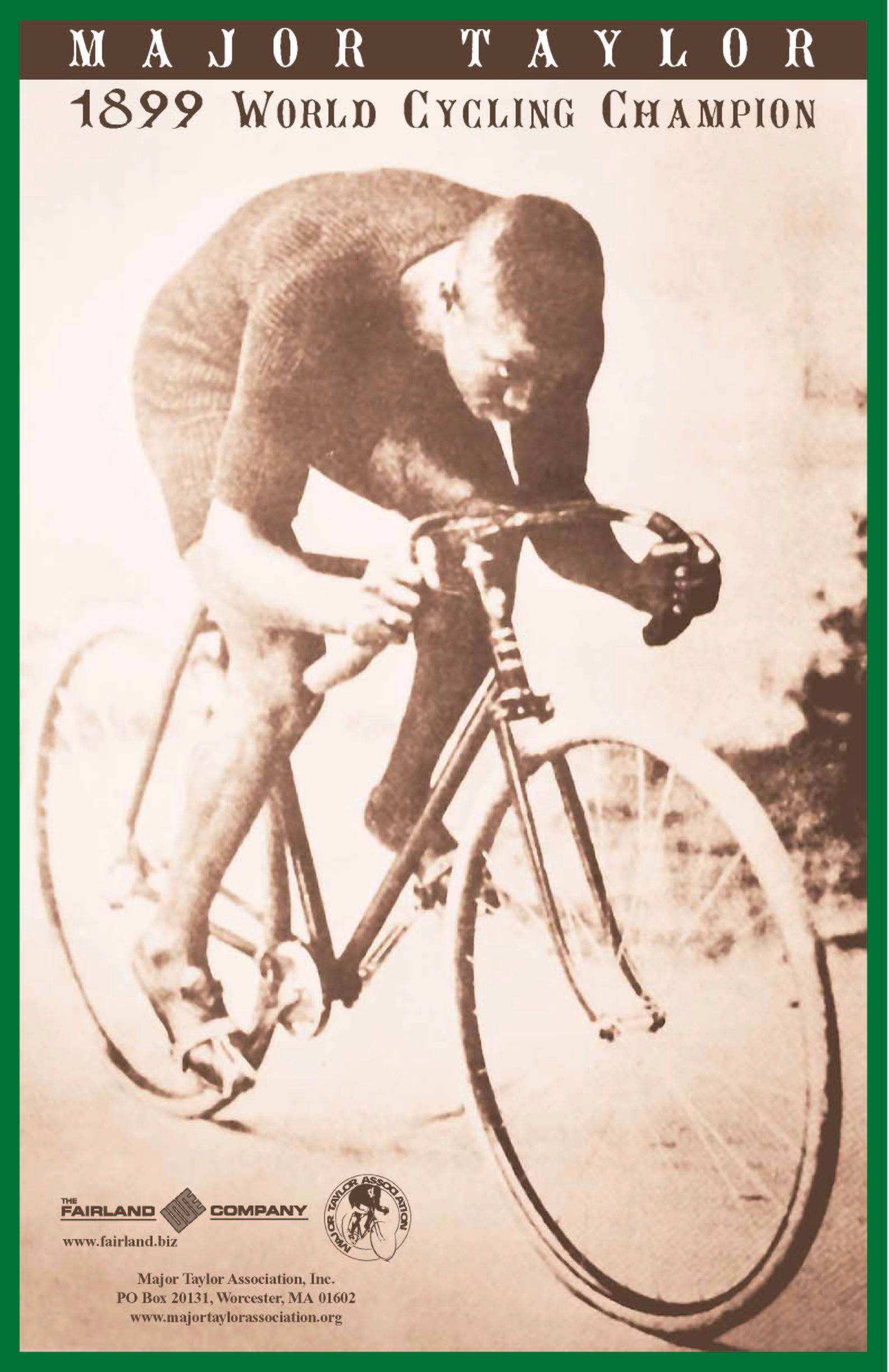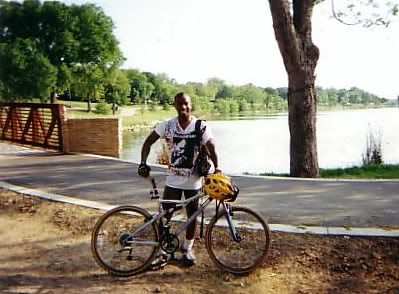 If you're anywhere near Worcester on Wednesday don't miss the noon library dedication ceremony for the new statue in honor of
Major Taylor
, one very brave and very fast black man. He-heh I bet part of the reason he was so fast was 'cos he didn't want to get caught by some haters and
beaten
.
Hostility from white riders had gone from conspiratorial race tactics to threats to physical assault. One time a competitor pulled Taylor from his bike and choked him into unconsciousness. Some of the press condemned the racist treatment Taylor received, but some articles suggested he was to blame, saying white riders were understandably angered by his racing prowess and his failure to keep in his place.
On Wednesday Greg LeMond and Edwin Moses will be on hand to issue appropriate accolades. That brother and his "peers" didn't have no carbon fiber this and that,
Chris King precision components
or
dual-suspension
blah blah blah like we do nowadays. Just had to get on with the gettin' on however they could. There he was in Paris shredding the velo and his peers, circa 1908.
Dig the new
Major Taylor handlebars
by Soma.