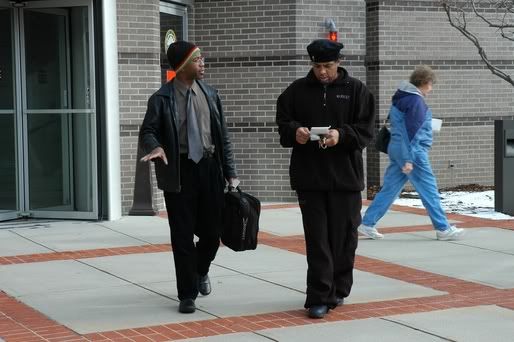 Chris Buttars has
introduced legislation
that would allow police to withhold any reports concerning police misconduct from the public (found via Digg). That's because the whole reason the taser video made it to YouTube was because the victim filed a Freedom of Information Act request for it. So now, rather than deal with stopping police misconduct, it appears supporters of this legislation would simply prefer that no one knows about it.
It might be worth noting that this comes at about the same time as new reports of a police officer suspended for inappropriate activity -- which was brought to light via YouTube. I bet he would also love to curtail the
KingCast
experience of cameras in the Courtroom since 1996, and suing to get
this video
of Norman Bruce McKay in YouTube action OC Spraying Sarah as well. Not to mention all of the
courtroom audio
we have on YouTube.
Let me tell you something, Bukko:
As adjudicated
and with rare exception, there's no privacy in a public courtroom (
where I'm going tomorrow
on the Franconia shooting tragedy) and the actions of officials who earn their salaries from public funds are presumptively public record.
Senator BUTTars:
You have just been KingCasted, you tool.