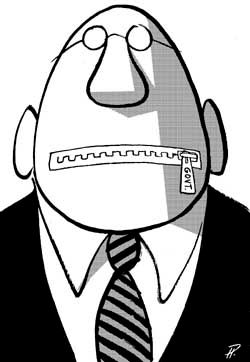 I don't think its potentially Unconstitutional, I think it's
blatantly
Unconstitutional. Well sports fans, it's good to know that SOMEBODY out there is paying attention to the Constitutional things that matter, as I noted in this post. One day the guy's peacefully assembled and petitioning his government (and big business) for redress, and the next day he's facing criminal charges. Nice.
I blogged about it
here
and at
Boston Now
yesterday, and now today here's
The BostonNOW story, with ACLU audio interview.