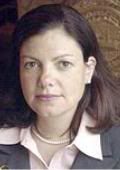 With laser beam alacrity, KingCast has honed in on the lead element of the Motion for Partial Summary Judgment against Defendant Ayotte and it is as follows:
KingCast asked Defendant Ayotte:
"Please provide any information as to your research into whether Gregory W. Floyd actually killed 43 people."
In response to that, Kelly withheld this
responsive document
that conclusively proves Floyd was living in his own fantasy World. Read
this post
for further information, and remember I told you a long time ago that this issue would be a major one when I asked in
this post
"Who said Shooter Floyd was a Vietnam veteran?"
For more on the repercussions of a Bad-Faith search pursuant to
Kean v. NASA
, 480 F. Supp. 2d 150 (2007), read
this post
.