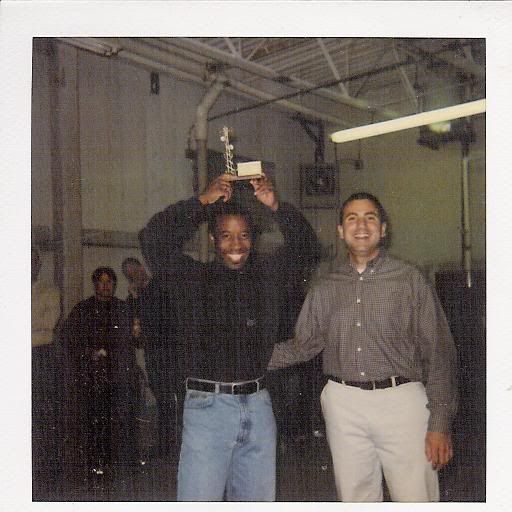 I knew that they weren't going to totally get away with it so this is
the story
. Read the comments for a quick story about American Tower Corporation (read about their
scumbucket business practices
) from my firsthand experience after winning an employee of the week award and sharing the largest non-exempt raises in 2002 with Attorney Ana C. Phillips. So funny you could see my first office window there in the picture on the 11th floor on the round/corner.
Sure the story was in
Reuters
and the
Motley Fool & AP
and other business wires but somehow not picked up by the Boston Globe except for this
itty bitty blurb
I found after extensive word search. So much for that liberal media conspiracy. I still have emails from when they bailed on coverage of Attorney Phillips' & my lawsuit, which was covered in many local media. Read the Brittney Spears/Rachel Perry "fucking nigger"
post
.
Interestingly enough, these bastids -- whom I successfully sued for Defamation -- apparently now have a
Defamation case
against Jide Zeitlin for impersonating CEO Jim Taiclet. Why anybody would want to be that scumbag I have no clue.
ATC never tried to sue me because everything I say or do is fact or opinion, but they did try to remove posts about them from this blawg....
but I prevailed on that
, because they're just a bunch of dirtbags with a lil' bit o' money. Doesn't make them legally, morally or ethically correct.