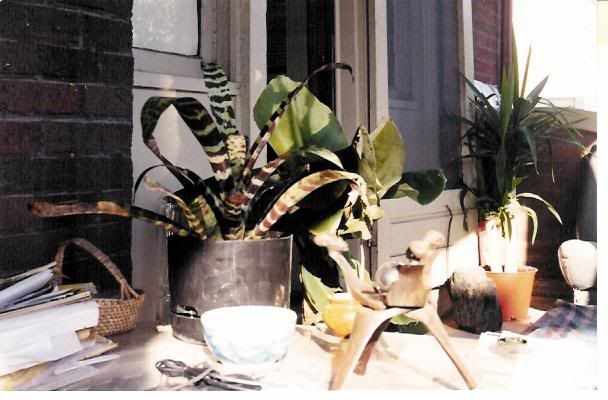 1 Jan 2008 Update:
They apparently
found him
. Any brother of little means who would do this deserves mad respect. From today's
Boston Globe
, which is truncated online and which includes in hard copy a picture of the rubble in which he physically perished.
Taylor, the apartment building's handyman, was known for an upbeat attitude and his generosity. Three weeks ago, he paid for and cooked meals for 90 people at a regular charity dinner organized by interfaith groups, said Miriam "Mim" Maguire, who worked with him that day.

"He didn't have a lot, but he wanted to do it," she said. "It was his gift."
That's a picture of my cockpit where a fire broke out 11 years ago but was extinguished before it reached my apartment. I just walked out onto the 2nd floor porch and shimmied on down to the ground.
Robert Taylor and my friend "S.S." did not have that chance. She made it out but he did not.These fires are markedly different because nobody died 11 years ago so I don't have to ponder the horror of "could that have been me?" My friend will have to consider that question for the rest of her natural life. Mr. Taylor's upstairs neighbors, who lived right next door to "S.S." moved out to (2) weeks before the fire, perhaps saving their lives, as noted in
this post
. They often spoke with Mr. Taylor about moving and they moved because of fear of fire. "S.S." for her part, gave me a hug the other day, sighed and just said "It was his time.... I guess it wasn't my time....."