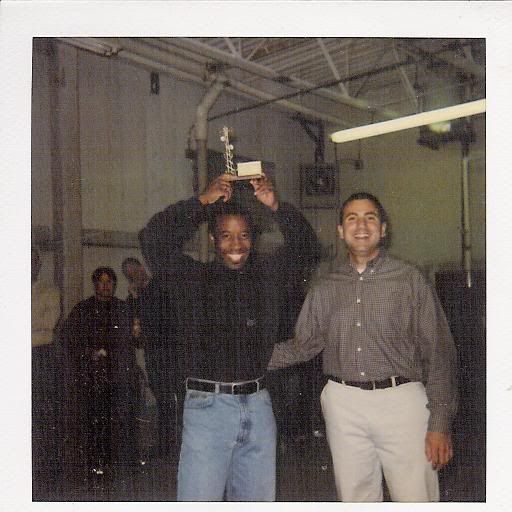 There's an ad
here
that leads to this
job description
, for the Hispanics to come in and do the dirty work that this black man used to do. The description is materially deficient, for it neglects to mention you will be in charge of
violating Texas code
against property owners and stuff. And the company is in litigation on shareholder derivative lawsuits for
backdating stock options
, all the slimy largesse of America's largest wireless infrastructure giant. One Good thing: One such
property owner
just down the road from my sister's place near Dallas found me and knitted me a really cool winter hat and scarf; it's in the mail :)
As you see by the U.S. Department of Labor press release in
this post
, at least I got my trainees paid the overtime that they were owed.
They even made Attorney Crnilovic-Phillips, me and other participate in a little short propaganda film celebrating Gordon Gekko, I kid you not. I am so glad we sued them, they are the dirtiest company I have ever dealt with in any capacity, notwithstanding NH AG Kelly Ayotte's office as noted in related posts section of
this entry
where I got the Mayoral First Amendment/Right-to-Know Commendation. Here's the
Gordon Gekko post
.