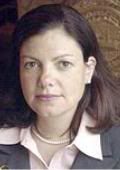 It's just too easy
.
"Ruling in the criminal case, Hillsborough County Superior Court Judge Bernard Hampsey found that police violated Paulhus' rights by questioning him without reading him his Miranda rights while he was in pain from having been shot and despite his desire to consult a lawyer; and by posing as investigators for the state attorney general's office."
Read in
pari materia
with
this post
about Gregory W. Floyd.... because she doesn't care he was AWOL twice and never served overseas "doing tours of Vietnam" as he claimed. See actual police investigation
document
after discussion with the U.S. Military Personnel office.
That substantially devalues the service of our truly decorated servicemen like my
Uncle Joe
(RIP) and now we see some local cops devaluing the AG's office. Let's all watch how Kelly handles this.