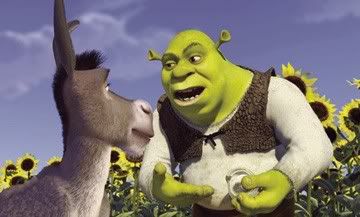 I hate to be an ogre, but some of us speculate that it's none other than Mrs. Gregory W. Floyd, so blinded that she couldn't acknowledge that her man
was
is a convicted felon, 3 times over actually. Read
this post
about the marijuana and PCP, and
this one
about stealing the Virgin Mary, just click on the
Search Warrant Order
from Judge Cyr, i.e. "felony level offense of theft by taking." Then watch how DTRT, who claims to be a military wife, trails off after
these comments
.
Thursday Oct 25
Doing the Right Thing wrote:
1. In Massachusetts for ownership.
2. In New Hampshire for ownership.
What ownership? Do you have the paperwork to prove that he did in fact own any guns? No, you don't... because he didn't and doesn't.
KingCast busted all over that:
Shawl do, stupid:
Massachusetts facts.
"Had firearms registered to him in the State of Massachusetts."
That would be a written comment by TFC Robert E. Bruno.
Or is that yet another "Violation of Floyd's Privacy Rights" by the State of NH DOS and KingCast?
HAHAHAHAHAHA......
NH:
Again, you've read the documents and quotes already where he admitted to holding and shooting guns on his property. I'm not going to repeat it here for you.
Pick up the door prizes on the left that were but there by the other circus clown, Sam Colt.
Related post:
"DTRT" has been writing in to this blawg talking nonsense since
9 August 2007
. Now we are going to see if we can work up some forensics to see where that post truly originated.
Related post:
Searing RSA 91-A questions for NH AG Kelly Ayotte.