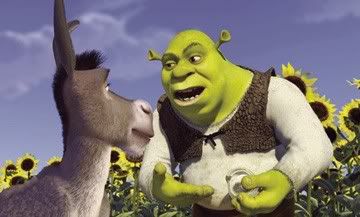 Okay. I told you back on 7 September in
this post
that this person was a jackass for refusing to acknowledge Shooter Floyd lied about a number of things, including his conviction for PCP sales.
Now it turns out that all the while she was attacking me, she withheld the fact that she is a Topix editor. Read the thread
right here
. That's Big Trouble because she had a duty to disclose such status even as she called me a criminal -- a materially false statement that she knew was false and damaging to my reputation -- but given the character of the men that she supports, I don't exactly find her deceitful actions shocking.
Update:
Retired JAG Attorney who agrees with KingCast has prepared a Motion for Injunctive Relief from her shenanigans. Read comment #5.
You wanna' step to me you better have your act together because I've got too many people supporting me and truly interested in the Cause of Justice to tolerate any BS. Just ask Defendant Ayotte, fired Chief Dunn and left-under-ethics investigation Prosecutor Bill Albrecht.
The link to the movie
"Franconia 5/11: Injustice on Stilts,"
is in
this post
noting that Franconia Selectman Rich McLeod has lost his proverbial mind.