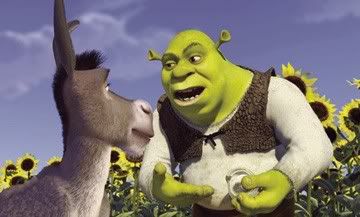 I hate to be an ogre, but it's pretty plain to see at Attachments
one
and
two
that Floyd plead GUILTY in case no. 81R-68 to marijuana and PCP sales; ten years probated, $1,000 fine and restitution on both. He certainly
looks like
a PCP addict in my opinion. Then he lied in his interview at 852 by saying "but we call it THC" and also to Sgt. West at
pdf 899:Q:
"Any other brushes with the law?"
A:
"Uh, I got into it with the meter reader guy."
.....who let him get away with it, and then got up with NH AG Kelly Ayotte and State Rep Barbara McLeod to protect Floyd (
click the 24 June email here with their names all over it
), who threatened the Lafayette School staff so bad the State Police had to come in. I'm looking forward to the return on the RSA 91-A
info request
I just sent to the State Police because they OBVIOUSLY have a file; hope I don't have to add them to the lawsuit jeezlouise. Here's a bit more about Kelly's hero and his threats
since he has lived in Easton mind you:
one
,
two
.
There is a
jackass
who goes by the handle of "Doing the Right Thing" over at
Topix
, but I think "Douching the Wrong Thing" is more apropos. As for the State, hey I'm just glad I used to
be an AAG
and that I know how to beat them at trial and on appeal in police abuse crime victims cases (Michael Isreal
V1996 61481
) so that I can help them finish the investigation they never started.