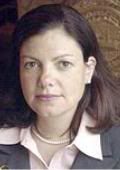 Let's take a look then, shall we, at the
ACLU Press Release.
Remember that reproductive rights are a First Amendment/Privacy issue, but the only First Amendment or privacy issues New Hampshire government cares about are the alleged privacy issues of Bad Cops like Bruce McKay.
They certainly didn't care about my First Amendment Rights when I was Southern NH NAACP Legal Chair, so I had to crush 'em in Court. See
para. 2
and
this letter
from a Republican KingCast supporter, with some choice words from one of his lawyer friends.