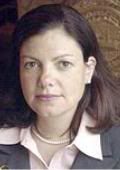 P. 42 of the Official Report:
"Floyd was unarmed at the time he witnessed Liko Kenney shoot Cpl. McKay and then strike Cpl. McKay with his vehicle."
No he wasn't. Or I suppose that bullet hole in the windshield just majestically got there, huh?
Caleb noted at p.682 "I saw him pick it up from his hand" (saw Floyd pick up McKay's gun from his hand) and at p. 684 "He had picked up the gun, aimed it and Liko went like that…."
KingCast submits that Floyd did more than aim it, he shot it, and that is the windshield bullet that the Official Report declines to address. Once Liko knew someone was shooting at him gosh only knows WHAT went through his mind in the last seconds before his death. Floyd took a bad situation and made it worse.
"That guy I thought pretty much had the gun pointed at us before we even got on the road." RSA 91-A file p. 687
Then there is the matter of the Grafton Dispatch narrative at pp 382 and 391:
"One bald man standing over officer with gun,"
and
"Bald-headed man with a pistol standing over the officer."
That certainly is consistent with what Caleb said because it is likely that the witnesses saw this after Liko shot McKay and before they got pulled back and out from next to the gigantic front-loader that McKay has pushed them back next to. Please see the McKay tyre tracks. Attachment__
What Kelly said is entirely inconsistent wiith the contents of her own investigative files. Let me help explain, using Caleb at p. 687 and Gregory W. Floyd's own son at 91-A pdf page 745:
Caleb:
"That guy I thought pretty much had the gun pointed at us before we even got on the road."
Floyd:
"They had stopped in front of his arm the first time. They didn't actually hit the officer. Then they backed up to here and at that time my dad got out and tried to pull him to prevent him from running him over again"
[KingCast says wait a minute: Run him over again??? There was absolutely nothing to keep Liko from running McKay over the first time -- but he didn't. Liko was just trying to get the hell out of there.]
They backed up to here and the car went rushing forward and my dad shot at the driver and it hit him and made him stop. The front end of the car ended up over the officer's chest."
Can't get away from that material inconsistency and that is all the more reason why the entire files have to be hosted online.