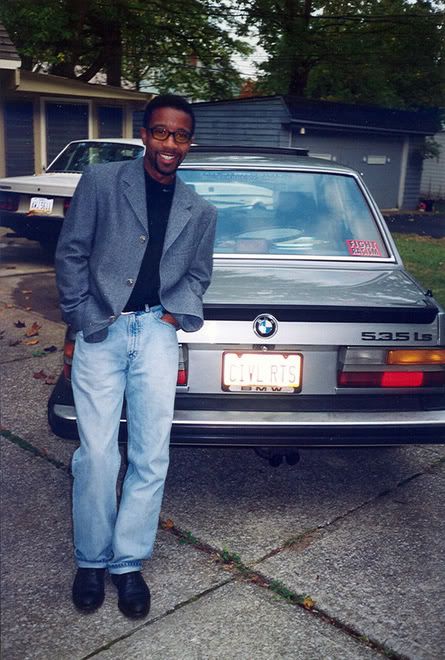 Interesting, n'est-ce pas? Same car, the E28-body BMW 5 series. The bumper of Liko's reads: "Legalize Freedom," whereas mine similarly read "CIVL RTS."
Two concepts rapidly disappearing from the American Landscape, particularly in Franconia where folks have to deal with a bought-and-sold politician like State Rep. Martha McLeod,
in bed
with law enforcement and Shooter Floyd from the get-go.
Related post:
The lawsuit.
Related post:
The brother I never met
.