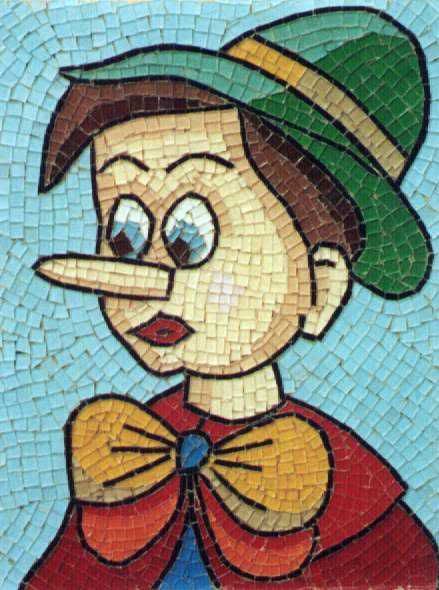 It took a few weeks for me to figure it out, and I started getting close in the last post, but now in addition to the
first post
putting Attorneys Ayotte and Strelzin on actual notice of false statements, here is the follow up:
I put Attorneys Ayotte and Strelzin on official notice that they have committed unethical acts of deception against the American public as noted in this Boston Globe
feature
and elsewhere:
"As McKay stumbled across the road, bleeding, Kenney ran his vehicle over the dying officer, Ayotte said."
The problem is she also told the Globe:
"The elder Floyd drove his Tahoe into a spot between McKay and Kenney as a shield and told his son, who is in his late teens, to run to the officer's cruiser and radio for help."
That doesn't work
ab initio
(read: right outta' the gate, from the get-go, from jump street, whatever vernacular you please) because Floyd Senior wasn't even driving so Kelly can crew didn't even have THAT right. Moreover, according to Floyd, Liko had already run the officer over in the first place, so there's
no way
to drive his Tahoe
"into a spot between McKay and Kenney."
Add that to Caleb Macaulay's observation that Floyd had a gun trained on them
"before we even got on the road"
at p. 687 (accord Junior's statement at p.745 that his father shot at the car and it hit Liko and the car then hit McKay) and the bullet hole in the windshield. Then add to that Floyd's
clear cut lies
about actually saying something to Liko before shooting, and allegedly shooting through an open window and helping Caleb move out of the way -- which is a lie because we know Caleb is picking glass shards out of his scalp during the interview and the
unsigned
yet
"Official report"
notes at p.26 that the window was
"in fully up position"
but glass was
"in fragments"
-- and you've got yourself a Congressional investigation and an Amended Bar Complaint.
Not to mention the selective redactions I have seen on some documents where Floyd is menacing Caleb with the gun, and the misrepresentations made to me by Attorney Stelzin regarding the presence of other audiotaped witnesses that were provided
only after
I served an ethics complaint of which he HAD to know of or he is ultimately incompetent. And if he is that incompetent then you bet all of the files should be online for citizen review. And of course if he intentionally misrepresented to
KingCast
, the same result obtains.