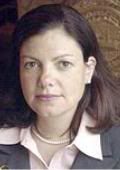 The
comments section
to the NH Insider is pretty interesting because KingCast, Liko, Governor Lynch and NH AG Kelly Ayotte are taking a walk into history:
"As a former selectman who has interviewed about 25 applicants for police jobs, hired and fired police as well, I think I can say with some small amount of authority that this "investigation" and the reporting on it stinks.
That night when I saw Ayotte being interviewed on the "news" and they said the press were being kept two miles away from the incident, I knew it had to be something
like this
."
Show the tape.
May 20, 2007 | Ed Naile
[NH Taxpayer Radio]
*************
"There is so much about this case that doesn't make any sense. My question is, even if the State AG decides not to pursue charges, can it still be investigated by the Feds?
The state should investigate further while they still have the chance, because this case already sounds like an episode of Dateline, and when that happens the AG's office is going to look like a bunch of idiots in front of the whole country."
May 21, 2007 | NH raised
KingCast
note to NH raised: Believe me, something like that is happening with a deadline for next week. I can tell you that after my
45-minute interview
last evening.
The Governor can
hang up on me
and ignore the
Caledonian Record
but I bet he won't hang up when Dateline comes knocking to ask how his appointee, Kelly Ayotte, concluded a criminal investigation of
Shooter Floyd's
actions in just over 24 hours -- but then withheld the video for 6 full weeks. As a
former AAG
I am appalled.