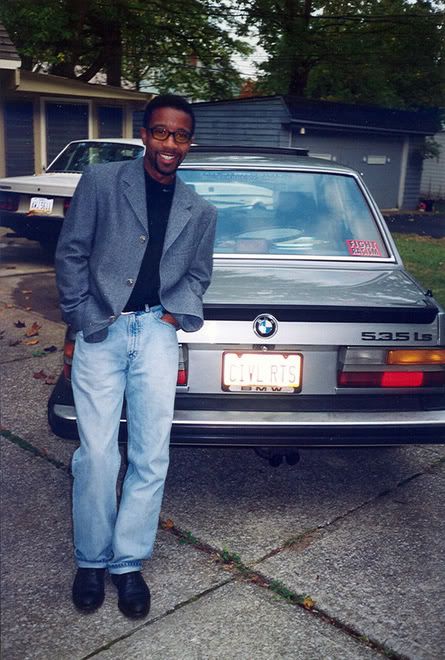 Update
: Naturally, I was right:
Wed, 6 Jun 2007 15:19:17 -0400
Pending defamation lawsuit from Christopher King, J.D.
Andrew P Vrees" avrees@hearst.com
I am writing to inform you that we have removed "mpssg's" post at approximately 1pm today.
Dear Mr. Vrees:
As noted
herein
, and in our phone conversation 5 minutes ago, you have a
forums page
regarding the Franconia shooting tragedy (read my
letter
to Governor Lynch) in which you claim to monitor posts for potentially libelous or name-calling activity.
Truth be known, however, WMUR allowed a known police officer,
[mpssg 05-29-2007, 12:14 PM]
to call me a "disbarred" attorney, when by
your own
news accounts you know full well that I was instead suspended for a year in 2002. "Man's legal license
suspended
," it properly reads. Not even a 2 or 3 year suspension, mind you, but one year. That is far cry and a material distinction from being "disbarred." Disbarred means you ain't coming back, and you best believe I
fully
intend to practice law again. I'm about the youngest 42-year old you'll find.
By way of backdrop, Ray Brewer, who has lived in Connecticut and Cleveland as have I, conducted an interview with me in front of the Cheshire County Courthouse but you guys only ran a quick snippet of me talking..... and about 8 seconds of "perp walk." You may watch the entire interview of course, at
KingCast
video "Press conference."
You also failed to telephone or email me before you ran your first story, which I find less than professional and I should know, having been a photojournalist and editor for a statewide black-owned paper in Ohio (Call-Post) and a reporter for a large metropolitan daily (IndyStar) prior to law school.
Good thing the charges leveled at me as a vigorous Civil Rights advocate and legal chair of the NAACP were dismissed, Chief Dunn was fired and Prosecutor Albrecht resigned under an ethics scandal as noted
herein
. And watching the press conference again I am reminded that WMUR totally failed to even mention that I filed a civil defamation suit against that cop. Unbelievably biased news reporting, totally. The suit was dismissed only because I couldn't afford to pay for his Deposition. That won't happen this time, and no way in Hell do you win on Summary Judgment.
But I might.
Be that as it may, I suggest you either:
a) remove MPSSG's post as libelous,
b) add my post in response, or
c) prepare to receive a lawsuit from me, which you might receive anyway.
And if we go that route I'm going to successfully subpoena all of the posts that you received but failed to submit for in-camera inspection. Please respond via email or phone, kingjurisdoctor@yahoo.com, or 603.438.8017 by close of business tomorrow, 7 June 2007.
Very truly yours,
Christopher King, J.D.