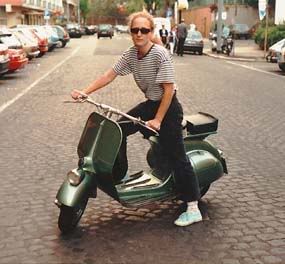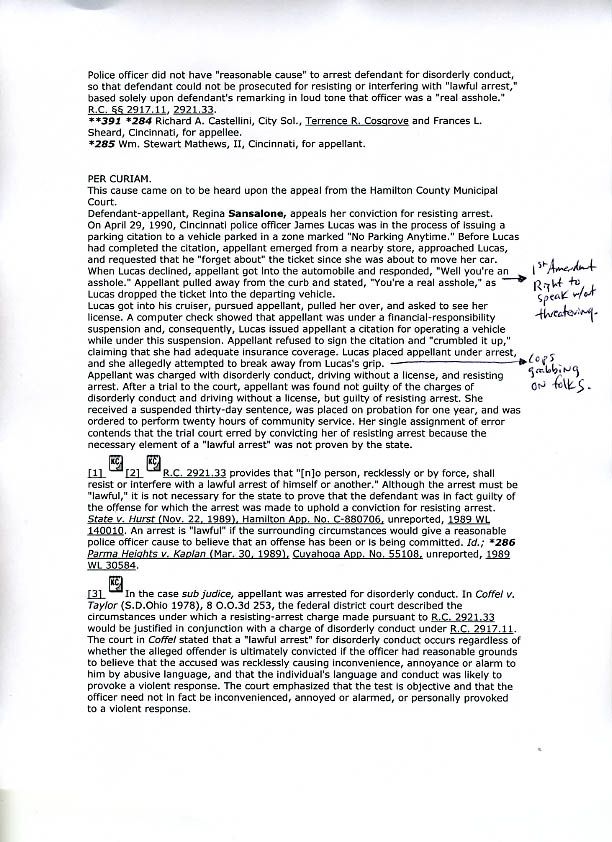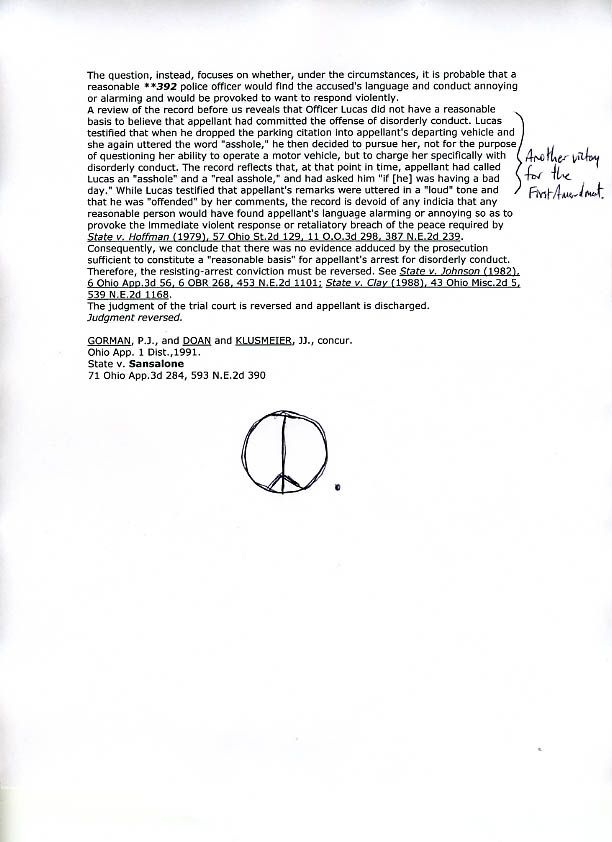 First
I applied
State v. Brendlin to this case and
SCOTUS blog
emailed me to check it out. Now, pursuant to my
conversations
with Brad Puffer and Charles Kravetz last evening I recall my buddy's case; State v. Sansalone, 71 Ohio App. 3d 284 (1991). Reg is an amazing woman whose presence is detailed in
James O'Brien's
biography, "American Lawyer, Christopher King is a Dangerous Black Man," which obviously is on hold pending the outcome of the Franconia shooting tragedy.
Anyway, not only did she tell that cop he was a "real asshole" and win her case, she told him some other pretty funny sh*t that I won't get into on this blawg :) And she later
discovered
an amphibious tank off the coast of Salerno. Just the facts.
To my haters: Yeah, I'm suspended until I get that cheddar right. And that still has nothing to do with the fact that you can resist an unlawful arrest in a Free Society, and New Hampshire is the Live Free or Die State and there was no lawful reason articuated for hassling and arresting Liko Kenney in 2003. And Liko most definitely did not call Bruce McKay an asshole, but I think he was and so too did the woman who attempted to revive him and she just about
said as much
in a very public manner.
Here then, is
a breakdown
of the 2003 video, which apparently ends prior to Liko being placed in the squad car as he is complaining about his Civil Rights and Police abuse. When I get that CD from the State it's going to be really sad if that video does indeed end there, and even worse if it doesn't, if you catch my drift. The persecution of Liko Kenney is just about as bad as anything that came out of the Deep South against Blacks and Native Americans, of which I am both. Liko was part Native, too and that's part of why I'm here for
my Brother
.
Note these magic words at 21:00:00
"Get on your knees."
"What are you going to kill me?"
"You're going into a cruiser."
"Why, what have I done?"
"I don't know."
......and neither did Bruce McKay, or at least he never told anyone why before the video mysteriously cuts off as Liko is complaining about Civil Rights. Nice.
Fact of the matter is, a very highly-respected writer on deadline for August publication for a Big Monthly said to me an hour ago after watching the 2003 video
"why isn't this shown as an example of police brutality?"
Today's best hater exchange is in the
Puppy Post
.
Namaste.