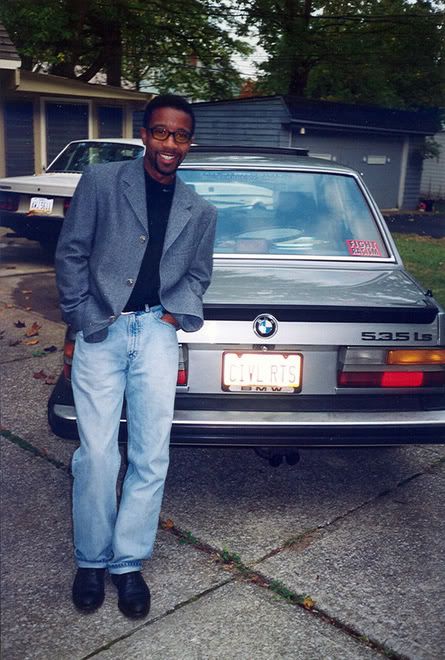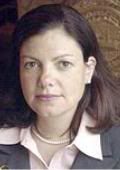 As I sit down at
3:25pm
listening to "Get up Stand Up" on WERS I decided it was time to write the most important blawg post to date, which ties in directly with
this post
noting that the Concord Monitor
supports
my position that the public has a right to view the unedited, full police video from that night: I will never meet Liko Kenney (RIP) or Bruce McKay (RIP) although I might have met either or
both
of these men had I not been holed up under a bogus indictment brought by fired Jaffrey Police Chief Martin Dunn. The indictment -- which was eventually dismissed after
KingCast
cameras captured every step of the retaliatory nonsense, which was brought in an attempt to deflect attention away from a possible case of police abuse when I was Southern NH NAACP Legal Chair. Police reports
here
.
Because of that indictment I never attended
Tamarack Tennis Camp
, where Mr. Kenney was raised and put to rest.
From my
original post
:
"You would love the camp and all the people that come with it. It is an eclectic and interesting family - good hearted."
*********
Dear Attorney Ayotte:
I write to you as a former AAG but more importantly as a U.S. Citizen and
successful
Civil Rights advocate of Southern New Hampshire.
You know that I have
supported you
on the issue of data mining companies and their clients using undue influence on physicians to push pharmaceutical drugs.
You and I may ultimately agree on the New Hampshire School Boards' Association restrictive, viewpoint-based model First Amendment speech policy, as you noted in your
return letter
to me, as the NHSBA Ted Comstock
wrote me
they will be addressing that issue this month.
But you and I vehemently disagreed on the integrity of Chief Dunn, a friend of former NH AG Peter Heed (who resigned under a sex scandal) as I
twice
wrote to you that he was a bad cop doing bad things, including keeping a secret file on me. I voiced my concerns in
this post
, which contains an
annotated letter
from NH AAG Alison Vachon.
Ultimately, my position was substantiated, and not only was Chief Dunn fired, the dismissal was
sustained
by former NH AG John P. Arnold. And not only was Dunn's dismissal sustained, his prosecutor, Cheshire County Prosecutor Bill Albrecht,
hastily resigned
amidst a pending ethics investigation,
also revealed with the help of the Concord Monitor.
The parallels are uncanny because while I'm
not
saying that Office McKay was a bad cop generally, or even a bad cop on the night in question -- I have no firsthand knowledge of that -- I
will
note that in Dunn's case the State refused to provide information as well, in this case a Deposition that Judge Arnoled
ORDERED
Dunn to obtain (and produce as exculpatory). When my lawyer, former lead Hillsborough County Prosecutor David Horan forced production of it, and I posted the Deposition online (which he and Prosecutor Albrecht faught, tooth and nail as noted in
KingCast
short films "Lawyerman" and "Oreo,") the truth came out that Chief Dunn had
lied Under Oath
and
laughed
about the possibility of me being gang-raped in prison and called this blawg "
despicable
." Shame on him.
But your office
actually supported him
against me and against
Aaron Deboisbriand
, a Jaffrey Officer whom he falsely accused of felonies as well. Mr. Deboisbriand's father kept in touch with me on the down-low the whole time.
********
The public is going to wonder what dirty secrets might the State be hiding in this case as well, especially since I know that it's relatively easy science to determine, for example how fast Officer McKay was driving to chase down Mr. Kenney after he requested another officer out on Route 116. Throttle position, gears used, fuel used,
all of that
is in the car's computer system.
Franconia Notch is going to have a rough enough time healing without the permanent questions lingering about what really happened that night. And your reputation as a fair and impartial executive hangs in the balance as well. Please release the video.
I'll keep this letter relatively short, and end with a quote from the Concord Monitor
editorial
:
Was McKay obviously dead when Floyd arrived? Where was his gun in relation to his body? Was Kenney's car tire literally atop McKay, and if so, where? Was Kenney's gun visible to Floyd, and where was it pointed? How many times did he ask Kenney to drop his weapon before firing? Did Kenney make any attempt to drive away or to prevent Floyd's son from calling for help on the cruiser's radio? Did Kenney say anything to indicate an intent to harm others?

With Ayotte's announcement of clearing Floyd, her office should have released a detailed narrative of the scenes depicted in the video, a transcript of the conversation and a timeline. That would have gone a long way to answering questions that must be answered. But now that no one is to be prosecuted, the police videotape itself is a public record that should be released.
I'm going to play tennis tonight Liko.
And this forehand's for you
.
Update:
I didn't play too well on the fast indoor courts (3rd time out this year) and my opponent was on fire. I got smoked 1, 2 and 3 (yes there was time for 3 sets!!) "We'll I'm actually more like a 4.5" he says.... "and I play at least three times a week." It's All Good, though, and the two of us will be at it again soon, but boy am I hurtin' for certain: Folks don't understand how grueling tennis really is until you get back into tennis shape; every muscle in your body will ache, totally. I'm just glad to be able to play again now that I'm not under that stupid indictment :)
Namaste, and thank goodness for my film and camera crew, it's a populist
putsch
.