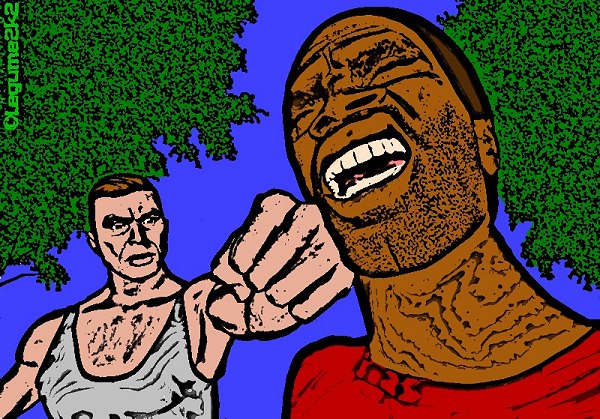 Yep, here he comes, showing his true... umm... colours, as noted in this Crime and Federalism blawg
entry
; here is a
CNN story
. In 1999, he refused to sign the "
James Byrd
Hate Crimes Act" while he was governor by saying that "all crimes are hate crimes."
Dear Mr. President: You are wrong because James Byrd was dragged to death behind a pickup truck
solely because he was black
.
I got into it with Windypundit who eventually acknowledged a "victory" for me, but I need to make it clear that it's not about a victory but instead it's really all about shared understanding, which he has now. As I understand it, the White House would veto only the sexual orientation aspect of the law, which I'm sure sends chills up the spine of
Matthew Shepard's
family's collective backs. FWIW I believe that crimes predicated solely out of sexual orientation should be included in hate crimes legislation.
Having hosted a hate crimes forum at Case Western Reserve Law School with the Ohio AG's office and
Terry Gilbert, Esq
. I have always maintained that hate crime legislation means that people are being punished for a separate crime; white folks trying to beat my girlfriend and me up because we took their spot on the pool table is one thing, but trying to beat us up because she's a "nigger lover" is a horse of a different colour, duh.
Here's the more troubling question I posed:
Now here's the tricky part: No white man ever pulled a gun on me, but some black men did, again when I was with Megan but their angle on it was that I was an Uncle Tom sellout. Didn't matter I was a Civil Rights law clerk at the time and they didn't give me too much time to explain that, either, but one of the dude's friends listened.

Still a hate crime?

Methinks so.
Too black for some and too white for others but life is still ALL GOOD :)
Related posts:
Fired Jaffrey Police Chief Dunn failed to make blacks feel safe
; NPR reports that in Chicago the police could tune your black ass up real good and
get away with it
.