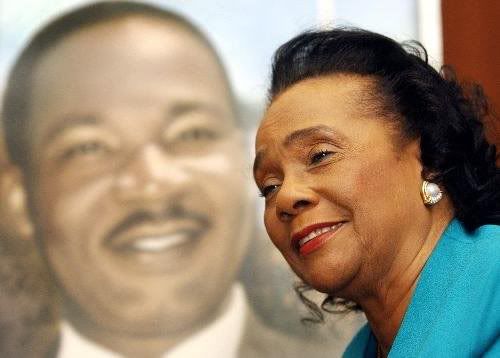 You can kill a Man but not the Spirit. Just ask Nashua Alderman Fred Teeboom or me, coming together in racial unity for the First Amendment (the only Amendment that predicates the successful enjoyment of all the others) at the outset of Black History Month, as noted
herein
. Later, read the comments section later for email discussions with board members about racial progress.
Always strive to make a difference. I think
these
/
two
posts -- written exactly one year apart -- best describe my efforts to live up to my namesake.
Related posts:
Goodnight, Mrs. King
;
Happy Birthday Malcolm
.