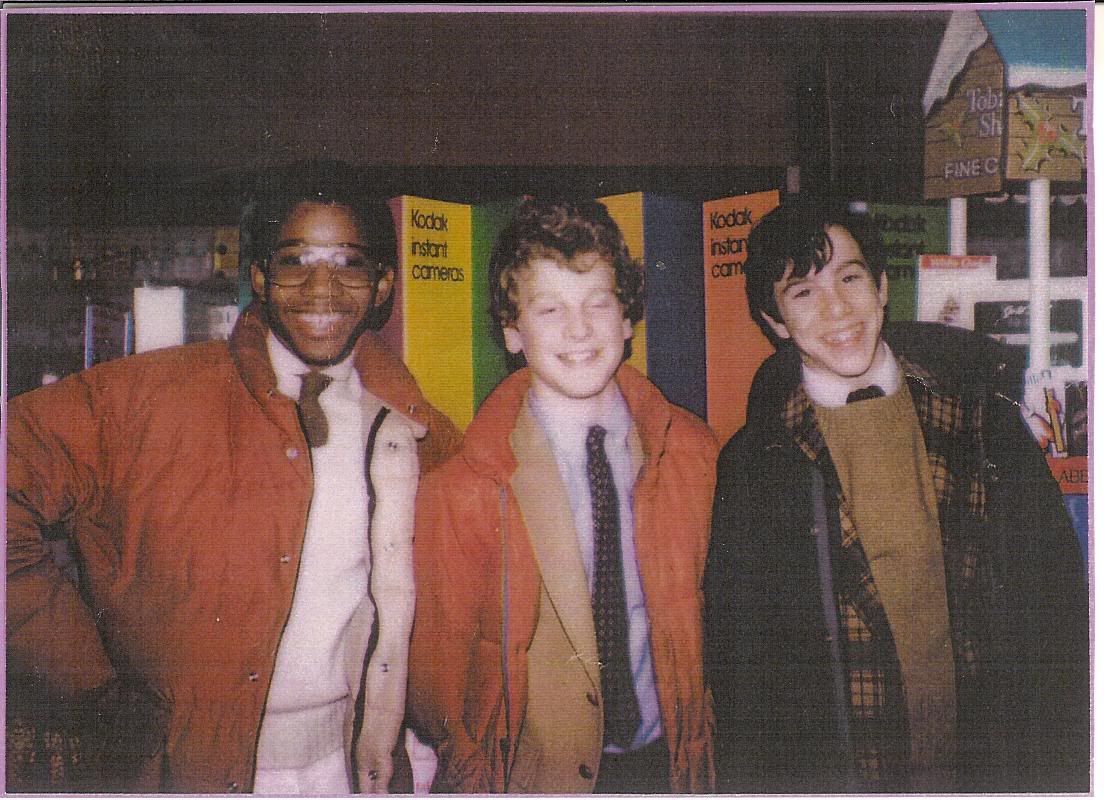 Wine Spectator's
Daniel Sogg
has forgotten more about wine than I'll likely ever know, and that's okay. What is interesting, however, is that now I have the opportunity to learn more about it than I ever have. And if I can make 3-5 hundred bones a night doing it, while
changing
First Amendment Policy,
helping
NH victims of unlawful bait-and-switch tactics and getting a book
published
while I prepare to get my law license back, that's okay, too.
Rock on Dan. And as I noted
herein
, thanks again to you and your father for your help on Michael Isreal's
police abuse case
. To his left, that would be
Dr.
/
Breslau
as we crushed the competition in state debate, 1981. Man, we were some
serious
geeks. By frame of reference, a SAAB Turbo only cost what, $14,000.00 then -- and a gallon of gas was about 75 cents -- but click
here
to see what it costs now, for
regular
. And the Turbo? Well that can set you back 35 large,
easy
.
PS:
Didja' know Tool's Maynard Keenan is a
major wino?
Related post:
Malbec, Frangelico and Aunt Jemima duke it out
.