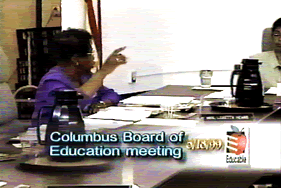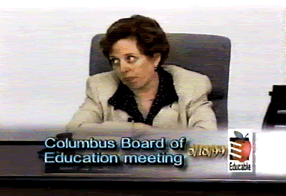 After the Virginia Tech
shootings
, we know that enhanced protocol to protect students of all ages will be coming soon, but don't look to Columbus Public Schools for any guidance there because they can't even handle schoolchildren. Yeah, they don't have a great track record of protecting kids there from broken noses or even
gang rape
, so they lash out when parents or guardians want to talk about it.
As noted in this
post
, Board member Loretta Heard (RIP) rips then-president Mary Jo Kilroy, Esq. a new one for violating First Amendment Rights. It's in the
justiceforkids
video, "Advocacy in Action: Then and Now."
PS:
Don't forget about
current Columbus Superintendent Gene Harris' unheralded "No Confidence" vote or the $200,000.00 in diverted funds by Board Administrator Shirley Bird Long.