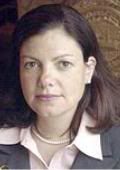 As noted in this morning's
post
, I was looking for a response, and I got one -- albeit far from declarative. Here's my
letter
, and here's the response (
1
/
2
) which centers more on the
Right-to-Know Law
than the First Amendment outright (
1
/
2
). Be that as it may, it is good to know that the office is
"....[G]iving careful consideration to whether this issue should be addressed in the next Right-to-Know law memorandum."
Obviously I believe it
should be
. Nashua City Attorney Stephen Bennett
concurs
, my former client
Jerry Doyle
is diggin' it, and Harvard Law Professor Alan Dershowitz is
ecstatic
, but I have not yet heard back from Harvard grad Barack Obama as noted
herein
.
Namaste.