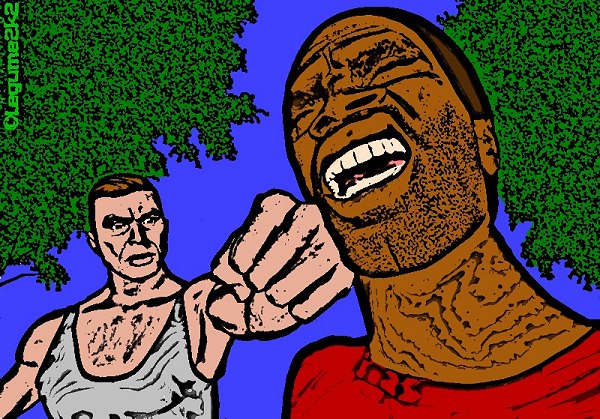 How nice. A bunch of purportedly well-educated kids throw an intellectual hate crime
party
reminiscent of the "Martin Luther Coon" parties
popularized
by the SAE's 20-some years ago in my home state. This blog
"The Think"
shows these crazy Clemson Kids had blackface, gold teeth (read: grills), malt liquor and padded behinds.
KingCast
and
Justiceforkids
(also from Ohio) abhor this "mind"set. We don't make fun of Irishmen's alleged physical handicaps on St. Patty's Day; instead we actually hang out at Irish Pubs, like O'Neill's in South Norwalk;
dig the audio
.
These students of life need to learn about embracing diversity the way that Alderman Teeboom and I have, as noted in this
link
concerning our unity (which was
joined
by school board member Sandra Ziehm, a transplanted Southerner) as we helped protect First Amendment Rights for people of
all
ages, races, religions and ethnic origins. That spirit is precisely why I was an active member of
Mayor Streeter's
Ethnic Awareness Committee.
The students say they didn't mean to offend anyone, so I am emailing the campus as to my availability as someone who hosted a hate crime forum during law school.
Related post:
Hate crimes update
.
PS:
As for me, appearing as Flava Flav at
Halloween
is entirely different than receiving a
commendation
on Martin Luther King Day, duh.