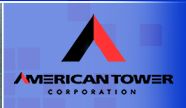 As noted in yesterday's
post
on this matter, I was responsible for document review on sales and management leases. But not only was I responsible for it, I was the appointed trainer of all incoming tenant license administrators, including Attorney
Ana Phillips
. In that role, I assumed the responsibilities of her brother, Ivan Crnilovic and trained her and several others, so we were the ones who put Woburn director (now VP I hear) Yannis Macheras, Esq. on
actual notice
that we did not appreciate the fact that American Tower was making us send "notice letters" to Texas property owners instead of letters seeking their consent when new tenants were being added to towers. The net effect of that, again, is to reduce the bargaining power of the property owner; duh.
Anyway,
the decision to apparently renege on the
Tersian deal
was certainly above my head, but the the fact that Industrial Communications and Electronics, Inc. had a
possessory interest
(i.e. a Right of First Refusal) on the property before American Tower sold it would never have slipped past me, and once I notified them of the situation, the offer to sell or P & S Agreement might never have been reached, and those idiots would not be in the trouble they currently face. I didn't make a
single
material mistake in the 8 months I worked there.
And if you doubt that, just ask former
VP Jody Mitchell
, who said to the entire Woburn staff moments before this
picture
was taken
"He is the best ground lease reviewer we've ever had.... if we had more Chris King's we wouldn't be having the difficult times we're having now."
Then listen to her at this 26 Nov. 2005
post
, and at
KingCast
movies "American Lawyer II and III" when she tells the Woburn police I might be dangerous and that I am a "scoundrel" after I exposed them to the
Department of Labor
. What an asshole she is. It may not sound very Buddhist, (but perhaps it is a perfect Zen) but when I heard she had a nervous breakdown I said "I hope that's not true, but if it is, she got what she deserved."
Ha-ha-ha, American Tower.
You reap what you sow
.