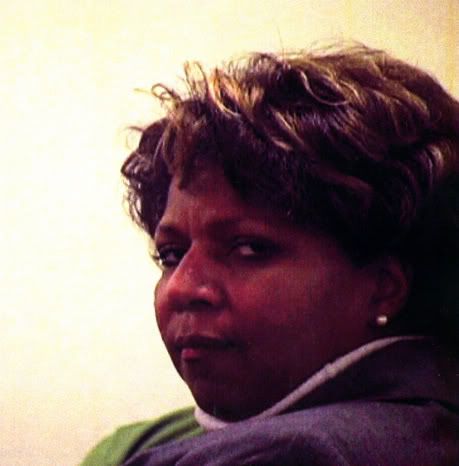 So...... NAACP Veep Melanie Levesque is in the top four for in yesterday's Democratic Primary. Well this morning (10 minutes ago) NAACP Veteran's Chair Cleaven Ferguson tells me he saw Melanie Levesque tooling around in her Mercedes SUV, and it made me wonder just how in the hell a liar like her can aspire to reach political office. More on that in the next paragraph.
BTW, contrary to what NAACP President Timmons said, Ferguson actually
did
provide me a
notarized affidavit
in my support regarding the bullshit extortion charges that Levesque and Timmons brought on me by lying to Jaffrey, NH Police Chief Dunn. Here are three instances where Levesque lied on me: Nashua Telegraph
#1
, Christopher King, Esq.
old web page
, and Nashua Telegraph
#2
. and the lie that the NAACP does not sue, or threaten to sue, is -- for lack of a better term -- a black and white
certainty
.
========
Dunn is on some sort of funky "medical leave of absence" of indeterminate length, after being
disciplined
for unethical conduct at work, according to town attorney Debra Ford, and his sidekick,
hastily-retired
Cheshire County Attorney Bill Albrecht is under investigation for,
inter alia
, creating a hostile work environment and commanding employees to use county time and equipment to boost his (defunct) re-election campaign, as noted in the JPEG's Concord Monitor story
herein
.
The only reason this
lawsuit
against Levesque, Timmons and Dunn was dismissed was because those haters depleted all my funds and I had none left to purchase Chief Dunn's Deposition. But even then, in Ohio at least, if you took a Deposition you were under no affirmative duty to actually order it -- and I submitted an Affidavit of Indigency but Judge Lynn -- who in this
video
attached to this
post
, notes that he doesn't care if Levesque, Timmons or Dunn abused the criminal process to try to shut down my websites and lock me up. Then he goes on to say that it is "unfortunate" that bloggers have First Amendment Rights but that it's the "nonsense" we deal with in a free society. Nice.
And the charges against me have of course been dismissed
, pursuant to
NAACP v. Button
, which makes some Daily Kos diarists and my Great-Great Aunt Mother Ann very happy posthumously, as noted
herein
. Ms. Levesque is less happy, as noted by her unflattering
mug shot
taken at a public hearing in Cheshire County Court one day they were all trying to revoke my bail and get me locked up. They lost, and rightfully so. See "Lawyerman" at
KingCast.net
.
These are not people who need to be holding any public office, folks. In fact, I wouldn't trust them with my change to bring me back a loaf of bread from the corner store.
Watch Melanie Levesque and all of these ass-clowns in action in these short films at
KingCast.net
:
1. Live Revolution.
2. Oreo.
Melanie Levesque:
You had a chance to recant but you didn't. Now I'm going to expose you as the liar you are, unworthy of public office.