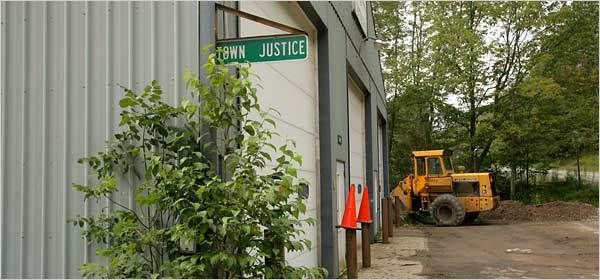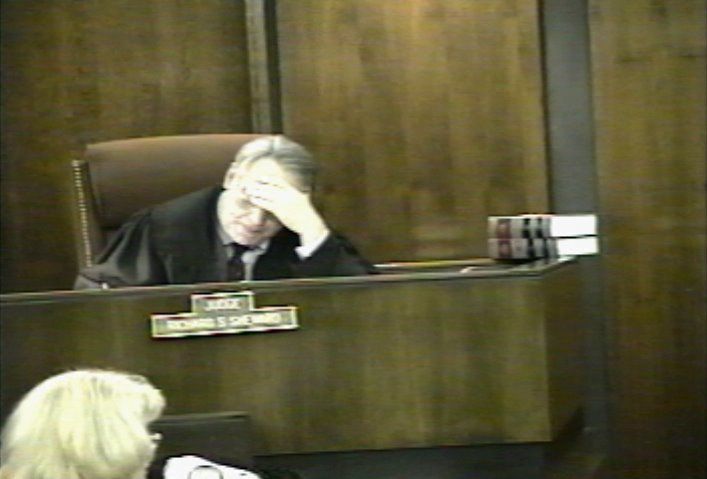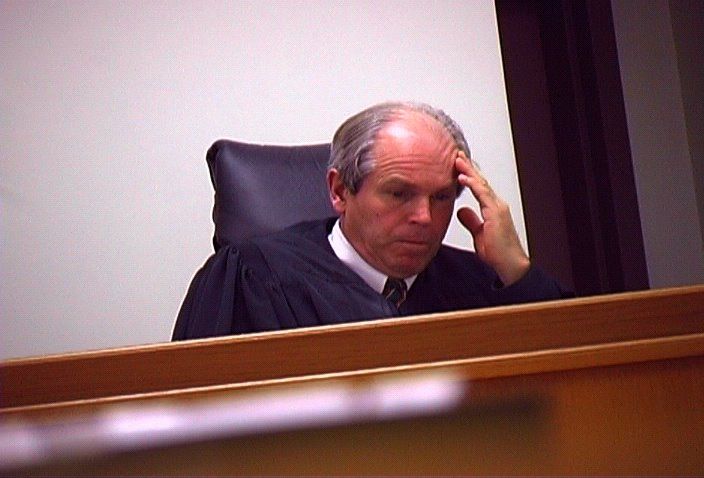 This seminal
blawg entry
from earlier this week highlights the importance of the First Amendment, including video in courtroom, and the failure of the Nashua Telegraph to do a real follow-up to my criminal case for attempted felony extortion -- when I was a duly-elected NAACP legal redress chair -- and in which I
prevailed
. The omission is unfortunate because the case involves application of a seminal First Amendment U.S. Supreme Court case:
NAACP v. Button
, 371 U.S. 415 (1963).
More on this later.
Meanwhile,
in Connecticut and New York, video in courtroom and hillbilly justice are being vigorously addressed in Ken Dixon's Connecticut Post
story
and William Glaberson & Jo Craven McGinty's New York Times
series
, "Broken Bench: Law and Power Abused in Tiny New York Courts."
CT State Senator and Deputy Majority Leader
Andrew McDonald
-- to whom I've just telephoned and forwarded this story -- was quoted in the Post:
"...these changes [i.e. cameras] truly represent the dawning of a new day of judicial openness and accountability."
And more of the same in the Times piece from New York State Attorney Norman P. Effman, whom I will contact next:
"The reality is, if you keep Justice in the dark, it stays in the dark."
KingCast
and
Justiceforkids
put it right out in the open, folks.
==============
Ohio Judge James Kimbler
agrees
:
"It's important to know what judges do."
Ohio Judge Richard S. Sheward, however, hated
KingCast
in its infancy, prior to broadband, in 1997 or so, just look at him above, pictured left. Watch him stare me down and bellow at me in the short film,
American Lawyer Part I
. I had just caught him in a misstatement he didn't want to hear about.
And New Hampshire Superior Chief Justice Robert Lynn finds it "unfortunate" that I have First Amendment Rights, and states further in this
short film
from this
blawg entry
, that "putting up with a little nonsense is the price we pay for living in a Free Society."
Nice.
Related Post:
NH Supreme Court Judge Gary Hicks eventually makes the right call on posting Deposition Transcripts on line, but
improperly denies
our right to videotape proceedings in his Courtroom prior to his ascension from Superior Court.
Related KingCast movie:
"A Day in Nashua,"
in which we are denied access to Nashua District Court even though we prevailed on the First Amendment issue when Nashua NAACP President Gloria Timmons tried to shut us down. Read the final decree from Judge McLeod
here
.
=============
Here's the "more" -- as teased above:
Even though Judge John P. Arnold (pictured above, right) was lead AG and I was only an AAG in Ohio, I had to school him with this
syllogism
on the relevance of Chief Dunn's Deposition that I took so that he could see how he appeared biased toward the prosecution in a ridiculous case: I was falsely accused of Attempted Felony Extortion for writing a Demand Letter as NAACP Legal Redress Chair on behalf of a black man who faced
3 drawn police guns
and a visual body cavity search for.... LOITERING. Mr. Toney beat the charge
pro se
and I eventually prevailed when a new prosecutor took office and realized what a bullshit case it was from the get-go.
Along the way,
NH Jaffrey Police
Chief Dunn
was hit with
"discipline"
for misconduct in office and went on leave of indeterminate duration, and Cheshire County Prosecutor Albrecht left amidst an
investigation
that he fomented a hostile work environment and commanded underlings to use county resources to aid him in his (defunct) re-election campaign.
Dunn and his lawyer,
a liar
and
evidence hider
but locally well-respected Charlie Bauer
actually laughed during Dunn's Deposition about the prospect of me being gang-raped in prison.
Read the depo. transcript
right here
.
Related KingCast movie:
"Oreo,"
in which we hear my former black clients reflect on my career at beginning and end, while watching white man Albrecht try to shut down KingCast, as well as white man Judge Arnold ask "who's funding this?" -- as if he asks ABC or NBC or WMUR who's funding
them
.
That my friends, is hillbilly justice at its best. New York today and Bull Connor yesterday have got
nothing
on these clowns.